'But I'm A Cheerleader' director returns with 'Addicted to Fresno'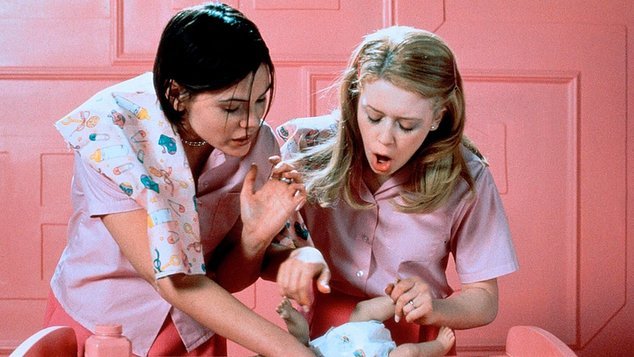 Lesbian filmmaker Jamie Babbit, known for her cult smash 'But I'm A Cheerleader', has reunited with Natasha Lyonne for an all new comedy.
'Addicted To Fresno' features 'Arrested Development' star Judy Greer and Natasha Lyonne from 'Orange is the New Black' as sisters who get in a spot of hot water after one of them accidentally kills someone.
Lyonne will play a lesbian, as she did in the queer classic 'But I'm A Cheerleader' alongside Clea DuVall, Cathy Moriarty and RuPaul. It seems Lyonne's character has a love interest in the form of 'Parks and Recreation' alum Aubrey Plaza.
'Addicted to Fresno' has a strong supporting cast, including 'Saturday Night Live' ex-players Fred Armisen and Molly Shannon and 'Fargo's' Allison Tolman.
Speaking with SameSame, director Babbit said she was happy 'Cheerleader' had found it's place in queer canon, even hinting at a possible stage production of the show.
"They did a musical version of 'But I'm A Cheerleader' in London with the 'Kinky Boots' director. If they find investors I know they want t mount it as a musical on Broadway!"
Check out the trailer for 'Addicted to Fresno' below and tell us what you think.