It's Dark Outside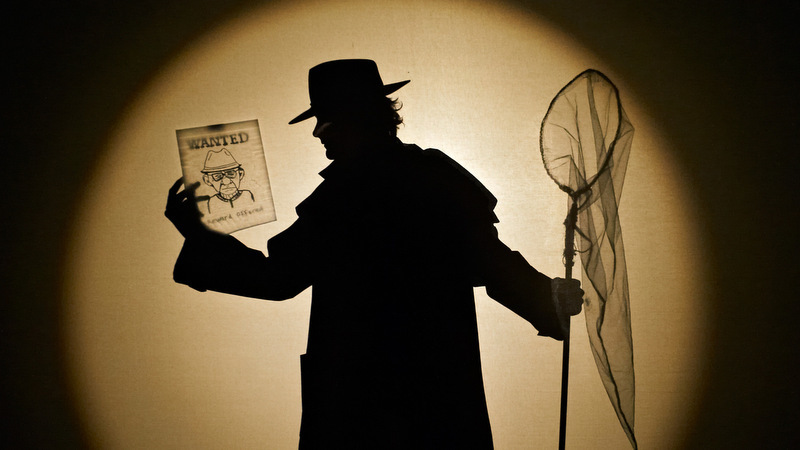 Perth Theatre Company are presenting a return season of the critically acclaimed productions 'It's Dark Outside' and 'The Adventures of Alvin Sputnik: Deep Sea Explorer'.
The two productions have been touring the world since first being performed in Perth. Most recently the creative team of Arielle Gray, Tim Watts and Chris Isaacs has been at the Endinburugh Fringe Festival. We eamiled them some questions to answer while they were in-transit in an airport.
Where have you taken the shows since we last chatted a year ago?
Chris    We've been really lucky to have taken 'It's Dark Outside' to the Sydney International Arts Festival in January and the Edinburgh Fringe Festival last month.
Arielle: We also did a couple of shows in Joondalup!
Tim:     'Alvin' has been to a few places in the USA, and Japan, a regional tour of the UK, and Denmark, a short trip to Malta and Equador, as well as a return season in Edinburgh.
How have the two shows been accepted by audiences in the places you've recently been?
Arielle: Whenever we go to new countries with a new show, we are always a little nervous about how it will be received, taking into account different humour or understanding. Fortunately that wasn't a problem in Edinburgh and we got a great response from the crowd.
Tim:     The response has been amazing, wherever we go. It is facinating to notice the subtle differences in the responses in different cultures, but in general it is heart warming and reaffirming to witness that we are infact all the same. And when you dont speak a word of each others languages, it is magic to still be able to comunicate complicated mixed emotions though a torch, or a foam ball.
Since the show was first performed at The Blue Room, it has evolved and changed, has it continued changing since it was last performed in Perth for the Perth Theatre Company?
Arielle: 'Alvin' has changed quite alot since the original Blue Room Season, as it was four years ago! We always tweak shows based on audience feedback we receive or things in the show that have been niggling at us while we are on the road. Most of the changes have been fairly small, but they build up over time.
What was the reception like in Edinburgh?
Chris:   Well for 'It's Dark Outside' it was really lovely.  Audiences were high and critical response was great.  But I think the personal stories are the nicest, there were lots of people who came up to us after the show and expressed their gratitude having experienced some forms of dementia or alzheimers disease in their life.  It's comforting to know the people who witness the diseases and the deterioration of loved ones find something truthful and honest in the production.
Tim:     The response to 'Alvin' was just as strong if not stronger than when we were there two years ago, which i didnt think was possible. It was the first time we had done 'Alvin' and 'Dark Outside together', which was exhausting, but great to have both shows on offer.
You guys are travelling so often now, what's your tip for successful suitcase packing?
Chris:   Pack more socks and undies than you think you need.  Nothing beats fresh socks.
Arielle: Nothing beats fresh undies. My other tip, don't pack too much, having lugged suitcases all over the place. It really pays not to pack that extra pair of shoes that you never wear.
Tim:     Yes, pack lots of socks, BUT (this was somthing I did this time) dont pack socks with holes in them. When i got to Edinburgh I had packed loads of socks, but about 16 of them had holes in them! Don't pack too much. Always leave room for buying more things.
'It's Dark Outside' will return for just five performaces at the Theatre Underground from September 12-14. 'Alvin Sputnik' will have four performances on September 6 and 7. Tickets can be purchased from Ticketek.
Graeme Watson, image: Richard Jefferson