Review | 'Josh Glanc: It's Great To Be Here' encourages you to embrace silliness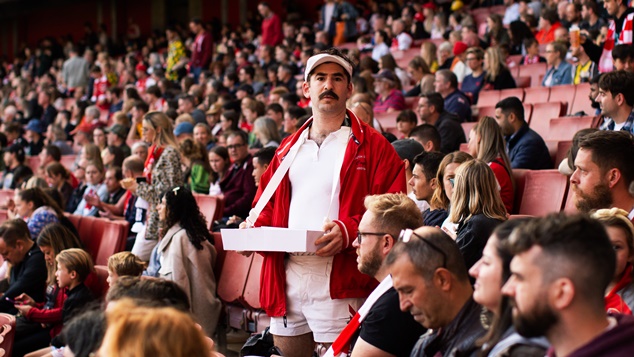 Josh Glanc: It's great to be here | The Pleasure Garden | Until 5th Feb | ★ ★ ★ ★ 
It was jam-packed room that assembled to see popular Fringe World performer Josh Glanc. His previous shows Glanc for Having Me and Karma Karma Karma Karma Karma Chamedian have revied high praise and his latest work continues the tradition.
Through a series of short skits, that often see Glanc mixing his live performance with pre-recorded sounds, the audience was encouraged to embrace the silliness of it all and finding fun in the simplest of things.
From a snack food salesman that morphs into a 'Wigglesque' rock n' roll opening, to a dazzling duet with taxidermy, an investigation of what the arts would like if treated as a sport, and a brilliant exploration of the masculinity of truck drivers. It was an exhilarating ride.
Glanc has a great talent for timing, no segment of the show goes for longer than it needs to, some individual parts are just a single minute of the show. The joke is made, and we move along to another, no time is wasted.
This is a show that inspires you to break out of your shell, boldly love life, and laugh a lot.
See Josh Glanc: Great to be here until 5th February. For tickets and more information, head to fringeworld.com.au
Graeme Watson is an editor at OUTinPerth. He has a background in journalism, creative writing, dance, theatre, radio and film working as a performer, producer and writer. Graeme writes for a variety of publications and has been working as a reviewer since 1997.
---

You can support our work by subscribing to our Patreon
or contributing to our GoFundMe campaign.