Josh Thomas talks Please Like Me season 3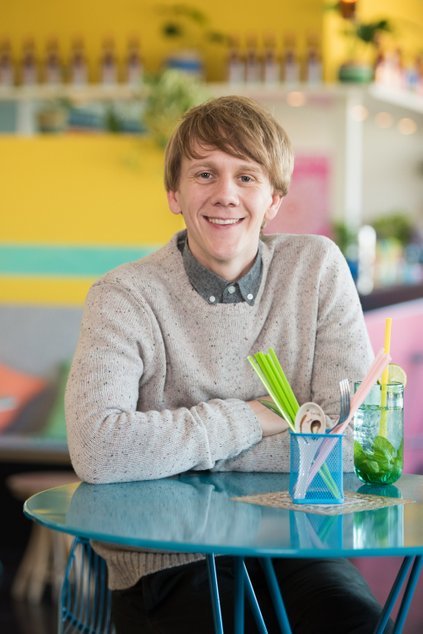 Josh Thomas has been making waves across the globe with his hit show, 'Please Like Me'. We chatted to the comedian leading up to the world premiere this week.
Please Like Me is about to kick off its third season – did you imagine that your show would be screening around the world after just two years?
Nope, it's been two years of really exciting little surprises. We just tried to make something that we thought was good, and it's thrilling when other people like it too.
We've already seen Josh go through some serious drama; supporting his family, boy trouble, ex-lovers and new siblings – what can we expect him to face in season 3?
Well, more of that really. Everyone just trying their best to get through the day without hurting anyone's feelings. The show is largely about the little moments and conversations between people. There's no bomb threats or prison break out scenes.
The Aussie TV landscape has a severe lack of LGBTI inclusive content, let alone a program that centers on a queer protagonist; did this shape how you created the show?
The show is just about my life, and my life involves getting crushes on boys, family issues and hanging out with my dog John.  So that's what the show is. I never meant the show to be a political statement. Sometimes people think by being gay you are making some sort of big stand just by existing. It's just pretty boring to me to be gay. I do it every day.
There's also a lot of content that deals with mental health throughout the series, is this something that's close to your heart?
My Mum lives with mental illness, so it's a part of my home life. Some bits of the mum character in the show is based on that. Living with friends and family dealing with mental illness I wanted to show real characters with those issues still having a life that isn't just all about the illness. Depressed people laugh you know. It's not all just people wearing grey sitting in the dark. I wanted to show a rounded look at it.
---

---
We hear you'll be working with the incomparable Gina Riley this season. What was it like working with Eleanor Lagore/Kim Craig nèe Day herself?
I mean Kath and Kim is just wonderful, and it was a thrill having Gina involved, I have always thought she was brilliant but seeing her on set was a good chance to see what a cool lady she is. So naturally funny and kind.
How much of a diva is John the Cavoodle?
John is the most important cast member on set.  He is the most loved and is always the best treated. As it should be. He doesn't demand it. It just is.
Season 3 of Please Like Me is airing Thursdays at 9:30 on ABC.