Judge upholds convictions of Warren Batchelor's killers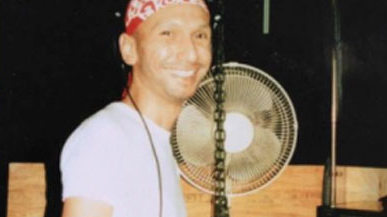 The two men who were convicted of murdering former Sydney DJ Warren Batchelor have lost their appeal over their convictions.
Daniel Wade Jones and Mark Taylor assaulted Warren Batchelor in an unprovoked attack at Middle Swan Reserve in 2013.
The two men bashed in a door on a toilet cubicle in the public toilets of the park and assaulted Batchelor and another man.
Taylor and Jones confronted Batchelor and another man as they engaged in consensual sex inside a toilet cubicle. Taylor, who was armed with a knife, attacked Mr Batchelor with his fists and feet while Jones assaulted him with a metal pole.
During the trial Jones argued that he had not been present when Bachelor was assaulted, claiming that he had chased the second man out of the toilet block.
Bachelor suffered serious injuries and later died in hospital. The second man escaped the attackers and later testified during the pair's trial.
In 2015, following a two week trial, Jones and Taylor were both found guilty of his murder and sentenced to life in prison with a non-parole period of 21 years.
Today in the Court of Appeals Justice Michael Buss rejected an appeal against the convictions that was lodged by both men, and also rejected an appeal from Jones against the length of his sentence.
Perth Now have reported that Justice Buss said he was satisfied Taylor and Jones were angry because men were using the toilet block to engage in sexual activity.
He said the pair went into the cubicle with a common intention of assaulting the men inside.
"The only conclusion reasonably open is that each of Mr Taylor and Mr Jones was guilty of murder," Justice Buss said. "No other reasonable conclusion is open on the trial record as a whole."
Batchelor was well known in Sydney's gay scene where he performed as DJ Coco for many years. Outside court today his family told the media that they respected the justice system and looked forward to some closure after the three year long legal process.