Karl Stefanovic apologises for being "a complete tool"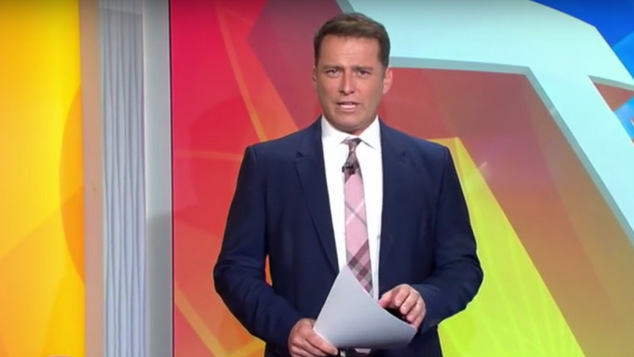 'Today' show host Karl Stefanovic was quick to apologise this week when he faced a barrage a criticism for referring to transgender people by a derogatory term.
The breakfast TV show host was discussing media reports that Channel Nine's correspondent Christine Ahern and her camera man had been the victim of an attempted robbery within hours of arriving in Rio.
Ahern and her cameraman Glen had told radio station 3AW that they had been attached by "a group of transvestites".
Crossing live to the duo in Rio Stefanovic joked with his colleagues and said, "Glenny's no stranger to the ways of the tranny." Later in the segment Stefanovic held up a picture of actor Hugo Weaving portraying a drag queen in the movie 'The Adventures of Priscilla Queen of the Desert' and asked if he was responsible.
The following day the host admitted he'd made an error and apologised, describing himself as "a complete tool".
"We all know at times I can be a complete tool." Stefanovic said,  "Yesterday was worse, I was an ignorant tool."
"When I say ignorant, I truly mean it," the breakfast TV host said admitting that he often laughed at things that he shouldn't.
Stefanovic said he would never say the phrase 'tranny' again, and he hoped viewers would also learn from his mistake. He said he didn't know how offensive the word was to members of the LGBTIQ community and their families.
Stefanovic said the controversy has allowed his to quickly learn more about he LGBTIQ community and courage and confidence it took transgender people to live their lives.
Watch Karl's apology below.