Review | Karl Kayoss reigns in Kings of Boylesque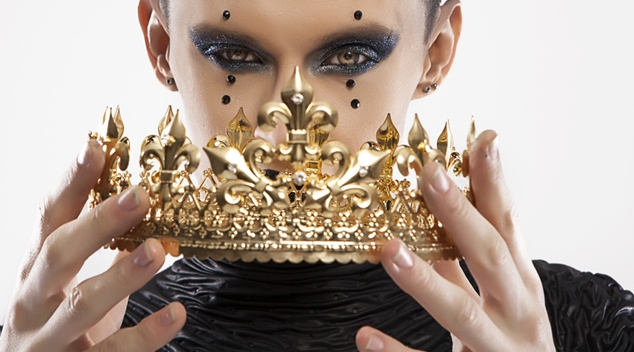 Kings of Boylesque | Connections Nightclub | til 2nd Feb | ★ ★ ★ ½ 
There's a certain oddness about rocking up to Connections during the daylight. As the crowd grew and we all took our seats, it was obvious quite a few of the people were unsure of what to expect from the evening — barely even afternoon. It's not exactly the norm. You're not even able to purchase alcohol until the clock strikes 6, resulting in a line of people all keen to get a beverage to lubricate the evening, and for me — meant a scamper down the centre aisle after I only just managed to get my drink before the opening number begun.
If I was a little apprehensive, this was quickly put at ease by the amazingly energetic and charismatic Karl Kayoss, who presented the show. Easily one of the highlights, he was hilarious, and filled the intro with humour, putting the crowd at ease, and acknowledging the weirdness of the session being held at 6pm at Connections. He was an absolutely fabulous presenter, and an easy highlight of the evening.
The show was even more over the top than I had been expecting, with flashy outfits (of which Karl had many), amazing routines and sets, and brilliant musical choices.
The show was also far more amusing than I could have possibly imagined; a large part of which was down to Karl's amazing in between segment routines, complete with unique outfits (and importantly, nipple tassels). But each routine was filled with humour, and I could not have anticipated how much I laughed throughout the session.
The show had a definite build in it, and the final two acts were definitely above and beyond the ones which came before it. The between act segments from Karl were also a highlight of the evening, and you will definitely be getting involved when Karl is on the stage.
I would recommend getting a good seat for the session, up close and personal if you can, to better experience the show in all its gloriousness. Don't miss out on a single sequin.
For me, the show was the first stop on my fringe evening, and it definitely made for a good start to the night, and will get you in the mood for an evening of fun!
Kings of Boylesque is on at Connections Nightclub until Saturday 2nd February. Tickets and more information available from fringeworld.com.au
Hayley Roberts