Kristin Stewart and Nicholas Hoult to Star in 'Romantic Adaptation' of 1984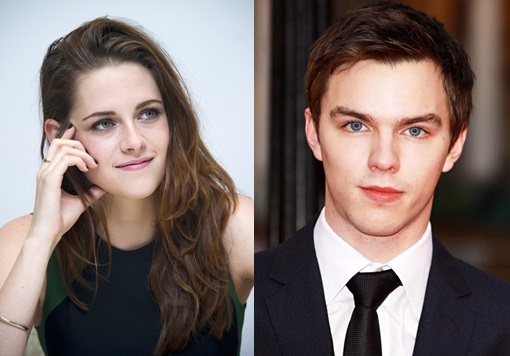 George Orwell's classic dystopian novel "1984" will allegedly be the basis for a new romantic drama starring everybody's favourite blood vessel, Kristin Stewart.
The film, to be titled "Equals" was written by Nathan Parker, who wrote Duncan Jones' critically acclaimed directorial debut "Moon". It is set to be directed by Drake Doremus, writer and director of the dramas "Like Crazy" and "Breathe In".
Stewart said she was "terrified" to take on "a love story of epic, epic, epic proportion," but Doremus "wouldn't take 'no' for an answer".
Stewart is to co-star alongside "Skins" star and boyfriend to the much-adored actress Jennifer Lawrence, Nicholas Hoult.
The film will allegedly be an updated version of the 1956 film "1984", rather than a direct retelling of Orwell's 1949 novel.