Labor says Morrison showed a lack of leadership on conversion therapy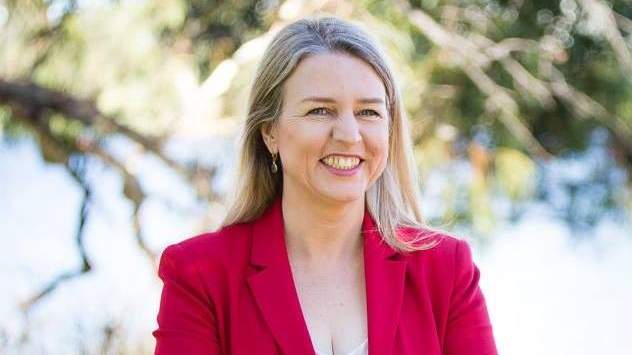 The opposition has described Prime Minister Scott Morrison's brush off of concerns about gay conversion therapy as a failure of leadership.
In a joint media release from Catherine King the Shadow Health Minister, Julie Collins, Labor's spokesperson on Mental Health and Equality spokesperson Senator Louise Pratt (pictured) said the opposition voiced it's support for banning the practice.
"Scott Morrison must show some leadership, stand up to the Liberal Party reactionaries and unequivocally condemn gay conversion "therapy".
"Real leaders don't just wash their hands of serious problems and say 'that's got nothing to do with me'. They take a stand." the trio said in the statement.
The Labor representatives argue that gay conversion has been thoroughly discredited by the experts.
"Labor is taking a stand against this practice, which the World Medical Association has called a serious threat to the health and human rights of those subjected to it. Homosexuality is not some kind of disorder that requires a cure." King, Collins and Pratt said.
The opposition highlight that a succession of senior coalition leaders have failed to condemn the practice despite widespread media coverage and pleas from the public.
"Malcolm Turnbull, Greg Hunt and Michael McCormack have all failed to condemn this abhorrent practice in recent months. Now Scott Morrison too has deferred to the right wing of his party instead of backing the experts and the LGBITQ community." the statement said.
Australian Medical Association says Prime Minister should have spoken out
The President of the Australian Medical Association has also described the Prime Minister's comments yesterday as a lost opportunity to take a stance. Appearing on Sky News Dr Tony Bartone said the PM should have spoken out against the practice.
"Absolutely it did seem to be a missed opportunity to put for once and for all there is no place for conversion therapy in our society in the 21st century." Dr Bartone said.
"We know that it is associated with negative outcomes, it's not based on any research, it's archaic, and it's only associated with long term harm to the patients involved."
Dr Bartone also voiced his support for Victoria's Respectful Relationship's program. During a radio interview yesterday the Prime Minister said he sends his daughters to a private school to avoid the program – despite the program being offered in Victoria and the Prime Minister's family residing in New South Wales.
Sky News host Ashley Gillon asked if a broad based education program that addressed issues like sexual assault, domestic violence and sexuality was needed in schools.
"The opportunity to have a broad-based education across the whole spectrum is obviously going to be in the best interests of a broader understanding, a broader education, a broader appeal, so anything that increases that understanding an awareness we would think is a good thing." Dr Bartone said.
OIP Staff
---