Let the sun shine in! 'HAIR' is coming to His Majesty's Theatre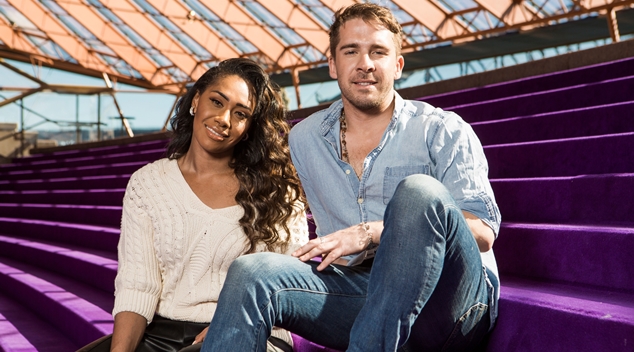 A brand new Australian production of the much-loved and revolutionary rock musical HAIR is touring Australia this August and September. Set in the 60s, the musical explores a time when people were losing faith in the establishment under the shadow of the Vietnam War.
The classic musical celebrates 60s counterculture in all its barefoot, long-haired, radical glory with an infectious rock beat – with Grammy Award-winning tunes like Aquarius, Good Morning Starshine, Hair, I Got Life and Let The Sun Shine In.
Leading the cast will be Logie-award winner Hugh Sheridan as Berger and Australian Idol alum Paulini as Dionne.
"HAIR has always been an important show to me, I've seen productions here and abroad, had friends who've performed in it over the years, I can't believe it's finally my turn!" Sheridan said.
"I feel as strongly about the war, gun violence and the questions raised on the human condition as the original cast 50 years ago, I'll strive to do this piece the justice it deserves."
"I'm thrilled to be joining such an amazing cast for this musical!" Paulini adds.
"The past few years I've focused on my musical theatre career and the shows I've been lucky enough to be involved in I've loved since I can remember, and this one is no exception! I'm so excited to sink my teeth into this new role, not to mention singing classics Aquarius and Let The Sun Shine In will be so much fun!"
HAIR will be at His Majesty's Theatre from Thursday 22nd August – Sunday 1st September. Tickets and more information available from hairthemusical.com.au
---