Le Gateau Chocolat: Let Them Eat Cake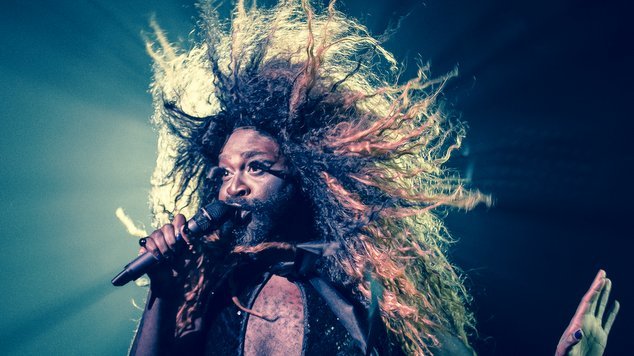 Le Gateau Chocolat from London is bringing two new shows to Perth's Fringe World, a special show for kids called 'Duckie' and his drag cabaret extravaganza, 'Icons'. 'Icons' is not your drag mama's diva showcase, as Gateau pays homage to an eclectic range of artists from Wagner to Elvis, from Whitney to Kate Bush. I spoke to Le Gateau about his personal icons, performance and creativity ahead of his Perth appearances.
I know you've been to Fringe World before, but this is an all new show?
Yes, this will be my Perth debut – and you're lucky, the kids show will be an international debut.
Tell us about 'Icons' – what does this show mean to you?
Well, this applies to my kids show as well. I think in a time like now, where we have people like Donald Trump rising through the ranks in America to one of the highest offices in the land, the mass exodus of Syrians, the worst refugee crisis in our lifetime… the theme that always runs through my work is underlining the things that make us the same. So I club my way through some iconic music, moments. I, on the face of it, look unique to me – but thematically we're the same.
I talk about an international icon, for instance Elvis and the song 'Always On My Mind'. Now he's really an unlikely icon for me but the reason I call that song iconic to me is because I was training for the London Marathon and I gave someone my music player and I asked them to put as much music as they could on it just so that I had something different to what I would usually listen to. During the marathon, 'Always On My Mind' came on for the first time. So not only is that song iconic in its own right, but it's now linked to an iconic moment in my life."
The heart of performing those iconic numbers is to look into why that music is not just iconic, and not just iconic to me – but further still, at the heart of that, it's linked to things you would understand as well: friendship, love, family, success, accomplishment, dreams.
Do you always put so much of yourself into your performances?
I try to. Obviously there are some shows where I'm just being an absolute idiot. I think people have expectations of what drag is, or what drag is supposed to be, and I'm not that. So I suppose it comes from working through what it is I want to say in my work, it's not so much self-intelligent, it's more from having lived on the fringe. Always having been different or coming to England and being a minority, not just in terms of my sexuality but also my colour. Even in the gay community and doing drag, it can be difficult – so what can you do? I think my work is about taking different people or ideas and helping people understand what it is to be different or a minority.
Who are some of your personal icons and inspirations?
My friend who passed away. I didn't realise how much of an inspiration to me he was until he wasn't there anymore. Now I look at my style of performance and his work was kind of intimate. He used to do one-on-one shows, he had a show called Salon Adrienne where he had a seat in a salon during this festival and he would come in and wash your hair and through that do his show. So I thought, "How can I apply his intimacy work on a grander scale. I play for at least a hundred people, or over that, so it's interesting to see how his work linked to the stuff I do.
'Icons' will be in the De Parel Spiegeltent from Friday 22nd – Sunday 31st January & the kids show 'Duckie' opens in the West Australian Spiegeltent on Saturday January 23rd. Tickets available from Fringeworld.com.au.
Leigh Hill
Tags: Cabaret, duckie, Fringe World, icons, Le Gateau Chocolat