Liam Nunan's portrait of Jonny Hawkins wins 2019 Lester Prize
Sydney-based actor and artist Liam Nunan has been named the winner of the The Richard Lester Prize for Portraiture 2019. Nunan's award winning work was a portrait of fellow actor and DJ Jonny Hawkins.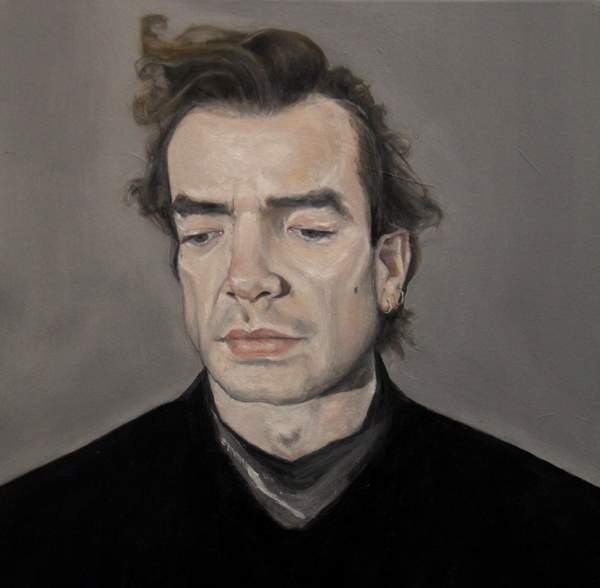 The prize includes $50,000 cash donated by founding sponsor The Lester Group, plus two economy class return tickets to any Singapore Airlines destination valued at $7,320.
Nunan described his portrait of his friend in in his artist's statement about the work.
Jonny's spontaneous, curious nature and ability to make bold plans on a whim without fear of consequence, has led to some of his greatest successes and adventures. For his portrait, I had musings of disco balls with Jonny in his best party dress drinking Prosseco from the bottle, surrounded by the noise and movement of his devoted dance floor congregation.

My first study of him settled into something quieter. Before Jonny came out as gay, he had a very different trajectory. He grew up in a conservative religious family and was even ordained as a pastor.

Living the life we want can come at a great cost. Irrespective of whether we have regrets (or not), many of us sacrifice a life lived freely and as authentically as we desire. Inspired by some religious iconography, I hoped to convey a small moment of contemplative reflection – a sense of fortitude and a reconciling with the past.
Originally from the Blue Mountains, Jonny Hawkins is a WAAPA graduate, a DJ, writer and an award-winning actor.
In 2018, he wrote and acted in Joy Boy, an autobiographical short film about his upbringing in a conservative religious family, becoming an ordained pastor and his eventual coming out as gay and moving to Sydney.
Jonny is probably best known for his contribution to queer-positive spaces through the spread of his love of disco as one half of the DJ duo The Dollar Bin Darlings.
The Lester Prize Judges in 2019 were Jaklyn Babington, Melissa Harpley and Professor Ted Snell and commented about Liam's work.
"Like all good portrait's Liam Nunan's sensitive portrayal of his friend Jonny Hawkins reveals just enough to encourage us to search for more. And there is more! Jonny's introspective, downcast gaze, the somber palette the brooding expressions are tantalising lures that draw us closer to this man.
"We want to know more about his relationship with Liam and how this document of their friendship materialised." the judges said.
The $10,000 Tony Fini Foundation Artist Prize (selected by artists' peers) was awarded to Lori Pensini from Boyup Brook WA for her portrait Banksia grandis—love begets love.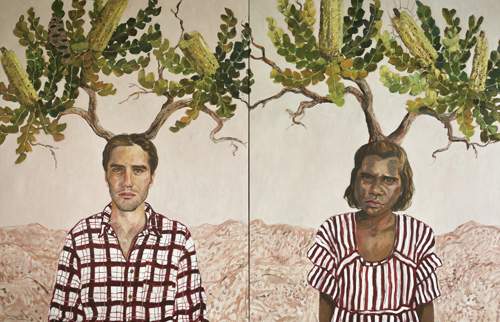 The winners of the two highly commended prizes, were Jeff Bryant for his work Lazarus and Nicole O'Loughlin for her work The artist Mother is present. They each receive $1,000 cash, $250 Oxlades Art Supplies plus one economy class return ticket to any Singapore Airlines destination valued at $3,660.
The winners were announced at the sold-out Awards Night at the Arat Gallery of Western Australia on Friday night, where the 40 finalists' works are now on display until 9 December 2019 in the Centenary Galleries.
This year's works reveal stories of self-reflection, struggle over hardship and unique insights from self-portraits to people who have played a significant part in the artists' lives. The finalists works range across a variety of media including oil, acrylic, watercolour, graphite, woodcut print, and mixed media.
Colin Walker, AGWA Acting Director said the Lester Prize exhibition is one of the most popular events on the gallery's calendar.
"We are now in the fourth year of hosting The Lester Prize at the Art Gallery of Western Australia and it is proving a popular and accessible exhibition for visitors through its mix of personal stories, varied approaches to portraiture, and the associated events and community program."
Originally named the Black Swan Portraiture Prize the competition was renamed in honour of it's founder Richard Lester.  The award was founded in 2007.
Source: Media Release
---