Living Well with HIV – One Community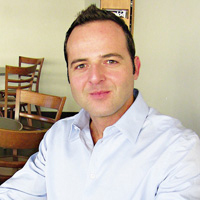 Some of you may have noticed that during Pride Fairday 2011, I was handing out shirts in support of the campaign, Positive plus Negative Equals One Community. The aim of this campaign is to reduce HIV stigma and discrimination in the Perth gay community. Encouraging visibility of HIV is an important issue, as many younger gay men today have had little if any contact with someone who is open about their HIV status. Visibility of HIV is also generally less because the majority of people with HIV respond well to HIV medication, so observing people with a significantly compromised immune system is increasingly rare.
'Positive plus Negative Equals One Community' resonates with many people because it is a message of inclusion. It also acknowledges that every person living with HIV (apart from those born with the virus) used to be HIV negative and full members of our community, and that a health challenge like HIV does not change that full membership.
Many people receiving the shirts were also invited to complete a quick survey, 48 responses were collected with some interesting results. On a scale of one (not at all accepting) to 10 (fully accepting) only 18% of people recorded a score of four or lower when asked the question if the LGBTIQ community were accepting of people living with HIV. When asked to record their own view of acceptance towards people with HIV a whopping 75% marked a 10 indicating full acceptance. Only 6% marked a four or lower on the scale.
However when asked if they believed gay men were comfortable having safe sex with someone living with HIV the percentage of perceived acceptance dropped, 51% recorded a four or lower. In contrast on a personal level, 40% of people recorded a 10, meaning that they were fully accepting of having safe sex with someone living with HIV. This sample is small and not too much could be concluded from this survey, but it does at least indicate that on an individual level, people are way more accepting than they perceive others to be.
What happens next? Hopefully from time to time you might see a shirt pop up at an event and remind you of the inclusion message.
WAAC will be dedicating this year's 'Pride Parade' float to the campaign, so will be taking the message of inclusion to the broader community by being highly visible to the Northbridge spectators. World AIDS Day 2011 Refection & Celebration will also highlight the "Positive plus Negative Equals One Community" campaign.
As a person living with HIV, to see friends, colleagues, and the general community wear the shirt is very uplifting and sends to me a strong message of solidarity and support. So thank you, thank you, thank you for your love.
Cipri Martinez
WA AIDS Council
***