Love in Perth rally: Ivan Hinton-Teoh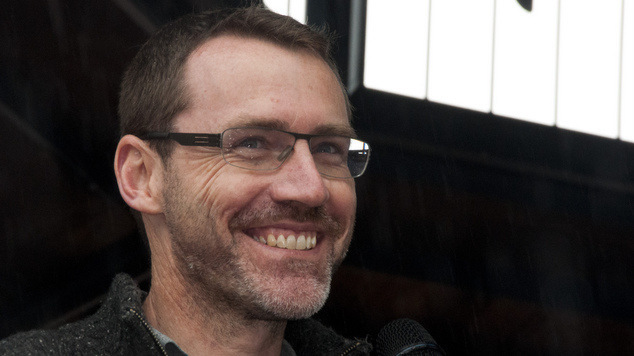 Deputy Director of Australian Marriage Equality, Ivan Hinton-Teoh spoke from the heart at today's rally for equality in Perth's Russell Square.
"I was that regional kid who struggled to come to terms with my sexuality. I was terrified that my parents were going to kick me out. I was terrified of violence that I was going to be subjected to in schools and I was terrified of what my future held because I didn't have access to the institution of marriage.
The government is telling me, and telling us, that as soon as we realise our sexuality or gender identity is different from others, we don't have access to this institution and that's got to stop…"
Mr Hinton-Teoh feels the push for marriage equality is coming to a head, calling on allies of the LGBTIQ community to come forward and let their voices be heard.
"We're very close to marriage equality, we really are. It's such an exciting time. Our allies are coming out of the woodwork and that's what we need to achieve reform.
In this crowd, and in all the crowds of every other rally that I've been to, I've seen mums, I've seen dads, I've seen brothers and sisters, I've seen aunts, uncles, neighbours, colleagues and I've seen grandmas and grandpas. They all want marriage equality, but to get to marriage equality there's some paperwork we've got to do.
There's a piece of legislation that we desperately want the Coalition to have a talk about. The Prime Minister said, only 2 weeks ago, that this reform is so important that we need to have a piece of legislation that Parliament can own. Coalition MPs have provided that legislation, but we need a party room discussion and we need it… August."