Mr Bear Perth heats up Loton Park and Connections this weekend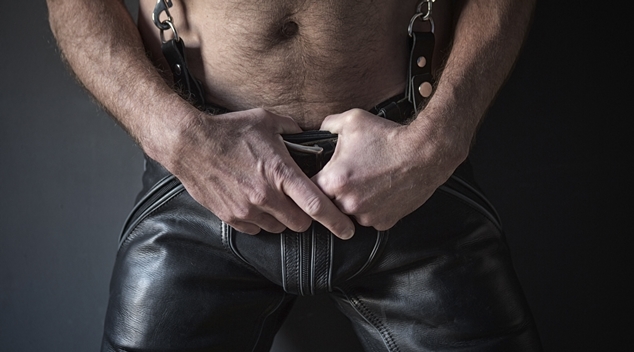 Bears Perth are getting ready to crown this year's winner of Mr Gay Perth, with two special events that are sure to drag you out of hibernation.
The annual competition invites bears to throw their leather hat in the ring for a chance to be crowned Mr Bear Perth, and vie for the national title of Mr Bear Australasia later in the year.
Speaking to RTRFM's All Things Queer program this week, Bears Perth President and Mr Bear Perth 2018 Jason Hickford, past winner Sam Mastrolembo and Connections Nightclub's resident bear Gavin Kingsbury invited bears and bear-lovers to come and join the fun.
Hickford said that this year's judges are looking for someone who "gets involved in the community, someone that's supportive of everyone else."
"There's no set criteria… It's about what you do for the community, the gay community in Perth and how you get involved in it."
Having taken the title himself in the past, Sam Mastrolembo spoke on how the definition of what makes a 'bear' has evolved over the years.
"The bear community has come a long way from the old times where it just used to be elderly, hairy men. We've got a real diverse set of members at the club at the moment, from young to older gentlemen… and people who just want to be there to feel safe."
The competition is set to be hosted by local queen BarbieQ, who will be providing some balancing feminine energy to the half-time performance.
"We've sort of stepped things up a bit," Kingsbury said.
"We've got two performances during the event, one is a duet with BarbieQ and co-host Michael Heap. and the main show is with Barbie and a bunch of the bears… but I'm not sure if I can say their names at this hour!"
Bear fans and followers will also have a chance to get up close and personal with the participants on Friday ahead of the grand finale with Bears Perth's UnderBear Party with DJs, drinks and a downsized dress code.
Get down to Bears Perth's UnderBear Party on Friday 29th March at Loton Park Tennis Club, followed by Mr Bear Perth 2019 at Connections Nightclub on Saturday 30th March. Tickets and more information available from bearsperth.org
---