Musical theatre legend Elaine Paige chats about her life on the stage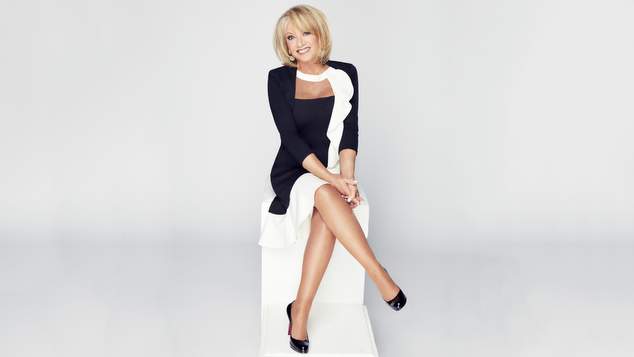 Elaine Paige has had a remarkable theatrical career, she was the first actress to perform the lead role in Evita, was the first to play Grizabella in Cats, originated the role of Florence in Chess, which was written by ABBA's Benny Andersson and Bjorn Ulvaeus, and she made her Broadway debut in Sunset Boulevard.
After fifty years of performing she's not slowing down, soon she'll be touring Australia singing tunes by some her favourite songwriters, as well as those musical theatre numbers that's she's famous for.
Speaking to OUTinPerth Paige said her love of musicals began in high school.
"I had a wonderful music teacher at my secondary girls school, she loved all sorts of music and schooled us in everything from the classics of Brahms, Bach. Mozart through to more modern things, well modern to her, like Kismet and Rodgers and Hammerstein."
Paige said she'd always appreciated how her high school teacher encouraged her to listen to lots of different types of music and loved a wide range of songwriters?
'What makes a good song is a wonderful tune, I love a great melody but what makes it really good is to have a brilliant lyric which goes exactly with the melody so that that the lyric lands in the right place with the tune, so in other words, if you've got a crescendo, a big note, you want an important word to go with it."
Having starred in some of musical theatre's biggest shows, often originating the role, Paige said you never know if it's going to be a hit until you get in front of an audience.
"Generally speaking, you never really know until you get an audience in front of you… that first preview when you get a paying audience in front of you, you never quite know if they're going to go for it or not.
"Cats was the most interesting, it was such an out there – way out idea – having human beings dressed as cats with painted faces and vcat costumes… It was this mix of sort of Disney animated movies mixed in with live theatre human beings. That was the one where we really didn't know if the audience was going to buy the fact we were all dressed up as cats and singing and cavorting about." Paige said.
For her show at The Astor Theatre in October Paige said people shouldn't expect her to be singing a night of musical theatre, but songwriters and lyrics and the music she grew up to mixed with some great anecdotes.
"Of course I will song the songs I made famous in musicals too," she reassures us, "It'll be peppered with them too."
Elaine Paige is appearing the The Astor Theatre on 2nd February get tickets from astortheatreperth.com 
This show was rescheduled from October 2018 to February 2019. 
Listen to our entire chat with Elaine Paige below.
Graeme Watson