Nervo + Kylie Minogue + Jake Shears + Nile Rodgers = dancing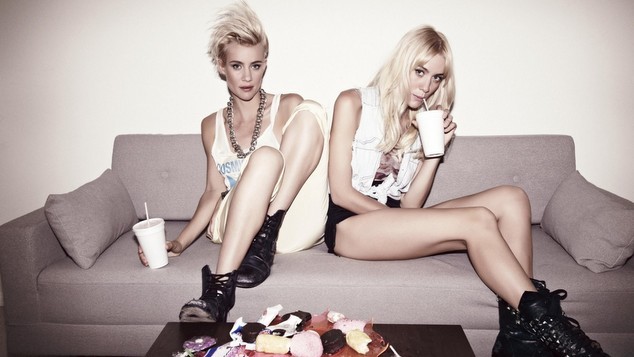 Electronic music duo Nervo have shared one of their new tracks on Soundcloud.
'The Other Boys' sees the girls collaborating with Kylie Minogue, Jake Shears and Nile Rodgers.
The killer dance tune is sure to be popular on dance floors it's a pumping disco tinged dance-a-thon.
The Australian / Italian sisters Miriam and Olivia are due to release their debut album 'Collateral' on August 7th, the record features collaborations with Afrojack and Steve Aoki, Nicky Romaro, Dev and many others.
The sisters have had great success as songwriters penning 'When Love Takes Over' for David Guetta and Kelly Rowland, alongside songs for Rachel Stevens, Jennifer Hudson, Miley Cyrus and Winter Gordon.
Nervo previously worked with Kylie Minogue when she recorded their song 'Put Your Hands Up' for her 'Aphrodite' album. Kylie and Jake Shears have collaborated before as well, he co-wrote Kylie's tunes 'White Diamond' and 'I Believe in You'. Nile Rodgers and Kylie are rumored to be collaborating on a disco album that'll be out before the end of the year.
Take a listen to 'The Other Boys' below.