New Course Allows Young Guys to Explore Sexuality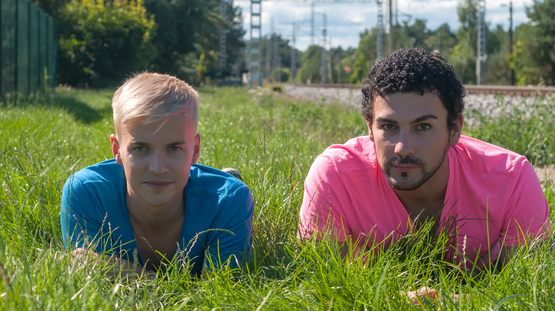 Project X are launching a brand new course this month. Finding Common Ground is a workshop for young same sex attracted guys and it starts soon. We chatted to Gavin Tsai from Project X about the new workshop.
Who is the Finding Common Ground Workshop for?
Finding Common Ground is a peer based workshop designed for same sex attracted young men (doesn't matter if you identify as gay, bi or whatever) aged 18 to 26.
This course will be facilitated by two youth facilitators. It will look at a range of issues from a youth perspective.
Is this a long-running course or a brief seminar?
FCG is a brand new 6 week course starting May 06 offered by Project X. It runs for 3 hours each week from 6.30pm to 9.30pm on Wednesday with a coffee break. We also encourage participants to head down to a restaurant/café after the session to continue conversations and to socialise with others.
There will be a group dinner outing at the completion of the course to celebrate the achievement and the new found friendships.
What will the workshop focus on?
FCG will take a look of a range of issues, from sexuality to sex, sexual health, stereotypes, expectations, relationships and the community. It will focus on the youth experience and how these issues can impact on and is relevant to the younger generation.
It is a great opportunity for guys to explore what it means to be same sex attracted in this day and age, to share their experiences and to listen to others' opinions and stories about these issues. There will be guest speakers to talk about their personal experiences with HIV and involvement with the gay community here in Perth.
Another focus of this course is to provide participants with the opportunity to meet other like-minded young people and form friendships in a safe and none threatening environment. There will be plenty of activities to help participants to do just that. We aim to make it a fun and informative experience and environment for everyone.
Do I have to be out to attend the workshop?
Absolutely NOT, we are not here to advocate one way or another. We understand that everyone has different experiences and stories. Our courses are here to provide an environment that allows participants to explore their sexuality and some of their decisions (i.e. coming out or staying in) and to support everyone with their situations. Because of this reason we take confidentiality very seriously as well as being non-judge-mental. These guidelines will be discussed at the beginning of the course.
What kind of atmosphere should I expect?
It is really fun coming along to our courses. There are lots of laughter and a lot of supporting each other. It is a safe place for everyone to be themselves, sometimes you might find the topics emotional or difficult but you know that you are well supported. It is completely up to you how much you share with others and you will never be forced to participate. Our workshops are not "classes", the facilitators are there to facilitate the group learning experience and to assist when the group is "stuck". You will learn from each other and /or yourself and come to your own conclusion. We celebrate diversity and encourage everyone to do the same. The atmosphere is really quite unique: chill, safe, encouraging and supportive.
If you would like to be part of this brand new course, contact Gavin on 9482 0000 or [email protected] before April 28. You can also check out our website www.projectx.net.au to find out more info. 
Project X is managed by the WA AIDS Council.  
Sophie Joske, image: Stock image: YayMicro|Anytka