HIV researcher, music and sporting stars in New Year's honours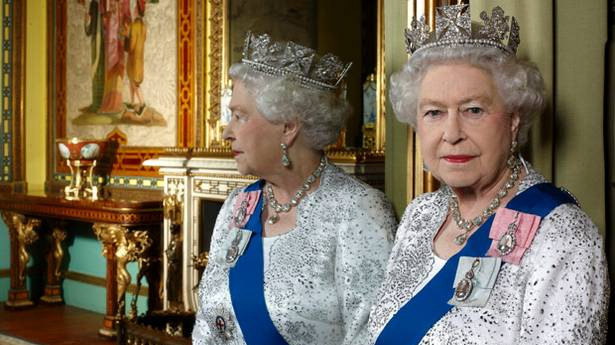 A leading HIV researcher, well known celebrities and British Olympians are among the many people acknowledged in the Queen's New Year's Honours.
Professor Amanda Fisher, the director of the MRC Clinical Sciences Centre at Imperial College in London will become a dame. Fisher's discoveries helped pinpoint HIV as the virus that leads to AIDS. The award also recognises her work on epigenetics, stem cells her advocacy for women in science.
Mental health campaigner Jonny Benjamin has been awarded an MBE. Nine years ago Benjamin attempted suicide and was about to jump off London's Waterloo bridge when a stranger talked to him and convinced him that he would get better.

Later when he'd recovered her launched a social media campaign to find the man who helped him. His journey was covered in a documentary Stranger on the Bridge that screened on Australian TV in 2016. Benjamin has continued to make YouTube videos designed to help people with mental illness.
Victoria Beckham has been awarded a OBE for her charity work which includes being a patron of Elton John's AIDS foundation and being a spokesperson for Save the Children. Since leaving her music career Beckham has created a multi-million dollar fashion label.
Vogue editor Anna Wintour has been made a dame. The British born editor is a US citizen and lives in New York. She's been widely recognised for her support of up and coming fashion designers.
The Kinks front man Ray Davies, who wrote such classic tunes as Waterloo Sunset, You Really Got Me and All Day and all of the night will be knighted. Commenting on the honour today Davies said he was surprised to be told he would becoming 'Sir Ray'.
"Initially I felt a mixture of surprise, humility, joy and a bit embarrassed but after thinking about it, I accept this for my family and fans as well as everyone who has inspired me to write.", Davies said.
In the entertainment world actor Mark Rylance has been knighted for his work in theatre, while 87 year old actress Patricia Routledge, best know from TV programs Keeping Up Appearances and Hetty Wainthropp Investigates, was made a Dame for her theatrical work.
Dame Evelyn Glennie, the world famous percussionist who is also deaf, was given one of the rarest honours. She was made a Companion of Honour, an award that is limited to joust 65 people holding at any one time. A previous recipient must have passed away for a new member to be admitted.
Olympians Andy Murray, Mo Farah, Nicola Adams, Katherine Grainger and Jessica Ennis-Hill were also honoured. Scottish tennis player Andy Murray has capped off 2016 not only being the number one player in the world but will also be knighted.
Distance runner Mo Farrah, who is the most awarded athlete in British history, will also become Sir Mo. Here's hoping the Queen does 'The Mobot' as part of the ceremony.
Nicola Adams' MBE has been upgraded to an OBE, the bisexual boxer is also a high profile campaigner for LGBT rights.
Retired athlete Jessica Ennis-Hill has been made a dame, as was Olympic rower  Katherine Grainger. Recently married cycling champions Laura and Jason Kenny were both awarded CBEs.
All of the British Women's hockey team were awarded, including married same-sex couple Kate and Helen Richardson-Walsh. Kate Richardson-Walsh, team captain, is to receive an OBE, while her wife gets an MBE.
Bob Green, CEO of Stonewall Housing was given an OBE. The organisation he heads assists LGBT people find safe housing and crisis accommodation.
Inga Beale, who is the Chief Executive of Lloyd's bank was made a dame. Beale is the first woman to hold the post in the bank's long history and she has also spoke about being bisexual.
Equality campaigner Sarah Garrett, who established the British LGBT Awards and Alternative Parenting Week – which aims to raise the profile of non-traditional families – said she was honoured to be included.
Tony Fenwick, the founder of LGBT history month and CEO of Schools Out UK, is receiving an MBE.
School's Out UK which aims to help create safe places for LGBTI staff and students in schools is a similar program to Australia's often criticised Safe Schools Coalition. Fenwick also campaign for the UK to encourage other Commonwealth nations to remove their outdated laws that marginalise LGBT people.
A total of 1197 people were included in the 2017 New Year's honours list.
OIP Staff