Nick Bertke, aka Pogo, offers a new apology for his anti-gay video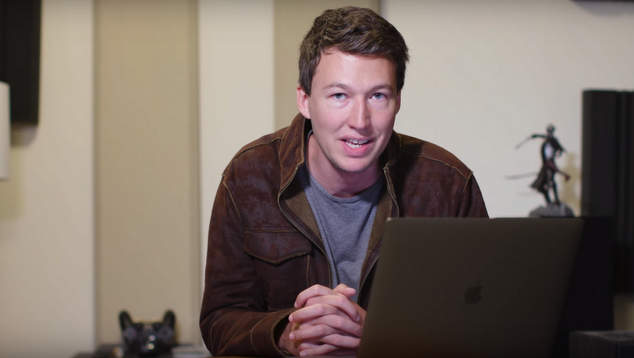 Perth based electronic musician and YouTube star Nick Bertke has offered a new apology for his anti-gay video that celebrated the deaths of LGBTI people at the Pulse Nightclub in Florida.
In his latest apology the musician, who performs under the name Pogo, said he had been "a total idiot".
"I'm deeply sorry to the people who have been hurt by the 2016 video that has surfaced. I thought I was being edgy and satirical when in hindsight I was just being a total idiot." Bertke posted to his official website.

"My behaviour was terrible and it has offended a lot of wonderful people. The web deals with enough hatred and for me to have trivialised that from my position was childish and irresponsible. I'm so sorry to my friends, fans and everyone in the LGBT community.
The musician said he wanted to take responsibility for his actions.
"I know this has offended a lot of people beyond repair, but please know this is a low point in my life and I want to take responsibility for my mistakes."
Bertke has had a few stabs at an apology since Friday. The latest statement about the video follows a second video where the musician explained the video was intended as satire and was an attempt to "bring into the open" people who favoured safe spaces and trigger warnings.
The musician also declared that he himself to be "bicurious" and said his actions were because he has both bipolar disorder and Asperger's Syndrome.
The musician has been under fire since a video he created showed him outlining his dislike of LGBTI people. In the video blog Bertke said he thought gay people were "an abomination" and the massacre of 49 people at the Pulse Nightclub shooting in Orlando was something to be celebrated.
"I've always had a very thorough dislike of homosexuals," Bertke said. "I've never liked a grown man acting like a 12-year-old girl. I've always found that to be quite disgusting. And so I thought to myself, how best can I express to the world that gays are just an abomination?"
Bertke says Australians, like Americans, like to call homosexuals faggots. "I think nothing encapsulates the sissyness of a gay quite like the word faggot."
"I have a fairly robust resentment of the gay community." Bertke says before going on to praise the shooting at the Pulse nightclub in Orlando.
"I don't want to really get into this, but when there was the Orlando shooting and the guy was shouting 'Allahu Akbar' or something I was like (pumps fist). But yeah, I've got to be a bit careful with that because well, you know, I don't like gays, but I don't want to see people getting killed in nightclubs either. But still, I mean, it's just fantastic."
"It amazes me the see the west actually welcoming in a culture through the flood gates that wants gays dead." Bertke said breaking into a laugh. "I think its fantastic."
The video was subsequently deleted by YouTube for violating their hate speech policy.
OIP Staff
---