One Nation dumps anti-gay candidate Shan Ju Lin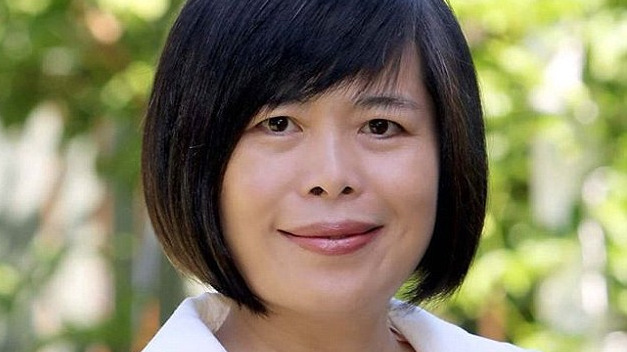 One Nation has dumped Shan Ju Lin as a candidate for the Queensland state election because of her views on homosexuality.
On Friday Lin posted, and then later deleted a social media post declaring that people who followed abnormal sexual practices ended up committing abnormal crimes. The candidate said that gay people needed to be considered patients and given treatment.
The candidate highlighted a United States case where a gay couple were accused of sexually assaulting their adopted children.
The charges against the two men were later dropped and they launched a multi-million dollar lawsuit against the government authority that brought about the charges.
The candidate, who was standing for the seat of Bundamba, was warned by the party that her views were out of line with the parties beliefs and policies, but she continued to post links on social media arguing against marriage equality and rainbow families.
In a statement party leader Pauline Hanson said Lin has failed to follow the party's request that she stop posting disparaging content relating to LGBT people.
"These are not the views shared by One Nation, nor the views of fellow candidates and the general public," Senator Hanson said in a statement.
"I will not stand by and allow people to trash the party or my name, so I make no apologies for being tough on candidates."
The dumped candidate responded to her dismissal saying her removal would open the doors for the LGBTI community to attack other One Nation candidates.
"Once gays realise they can put pressure on a candidate, they will start to target other One Nation candidates also." Lin responded.
Shan Ju Lin told her Facebook followers that she would not compromise her values and would continue advocate for the views they shared.
Lin is the second candidate who was announced for the Queensland state election to be disavowed by the party. Last month another Queensland candidate, Andy Semple, was dropped by the party after he too refused to delete social media posts that were disparaging to LGBT people.
One Nation is expected to reveal its Western Australian candidates for the upcoming March state election.
Being dumped by her political party is just one challenge Lin faces in the wake of her anti-gay comments. The mayor of Ipswich, Paul Pisasale has demanded her resignation from the organising committee of an upcoming festival.
The 2017 Ipswich Harmony Day festival was due to be held on March 12.
"I can tell you I'm not pleased that someone who pretends to create world harmony – and the event itself is fantastic – would act in this way," Cr Pisasale told The Brisbane Times.
"Myself, as the mayor, will lead a full discussion with the committee to make sure the committee's views are not the same as this rogue candidate."
The Mayor said if Lin remained the president of the World Harmony Day organising committee the council would have to consider whether or not it would continue to provide funding.  Mayor Pisasale said he thought Lim's view that gay people needed treatment was "ridiculous".
OIP Staff