Opera singer Jud Arthur chats about his journey from sport to opera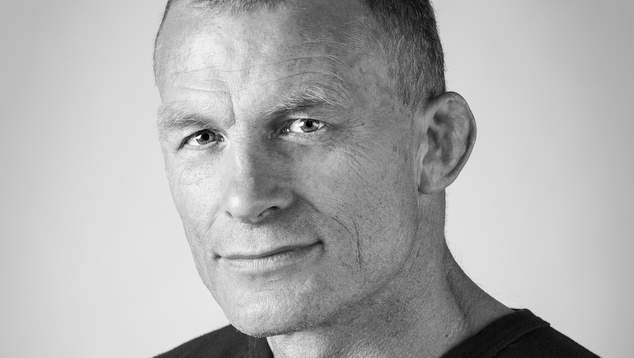 When the curtain rises on the West Australian Opera's production of Verdi's Macbeth, Jud Arthur will take on the role of Banquo, the lead characters friend who is at his side when three witches delivery a prophecy about who will be monarch.
Over the course of the tale Macbeth begins to distrust his friend and has him murdered, but Banquo returns as a ghost haunting Macbeth. As we meet backstage at His Majesty's Theatre during rehearsals I ask Arthur if meeting witches, being killed, and getting to be a ghost makes it a good role.
"Witches, murder and ghosts, it's pretty on-par for a standard bass," he jokes in his deep voice, "One of those things normally pops up."
Good opera is always filled with mountains of drama and Arthur says Macbeth is one of those works that has it in abundance.
Verdi wrote the opera version of Shakespeare's play in 1847 and it was his tenth major work following on from his success with La Traviata. Many years later in 1865 Verdi created a second version of the opera, this time in French, rather than Italian. Arthur tells me that the West Australian Opera has opted for the better known Italian version.
For this production set and costume designer Roger Kirk has created designs that include an element of 'Game of Thrones' in the mix alongside more transitional stylings.
Arthur says the set looks amazing and he can't wait for audiences to see what has been created, "It'll be pretty spectacular." he said.
"It's a nice sing" Arthur said of the role of Banquo, "It's not a big sing, but there's some really lovely moments, especially the murder scene and the aria with Fleance prior to me getting murdered, and him getting away. It's a lovely scene with your son, there's some dramatic moments, and there's a lot of charging around on stage in kilts with swords."
This will be the fourth time Arthur has played the role in Macbeth and he says each time it takes on new meaning and greater significance.
"The first once I did was twenty two years ago, and Brad Cohen was conducting then, and here he is here for this production too, and we've both been laughing at the differences."
"Everytime I do it, I can bring something more to it, and this time I think singing it has been the most rewarding because every little nuance and things I've wanted to do bring to it, I can now because I'm able to do so."
"I certainly look more like the character than I did twenty two years ago, and I have children now which is now something, I can bring the verismo of my life to the role. It's actually more of an intimate thing, because you're able to empathise a lot more."
Arthur describes his journey into the world of opera as "not the usual route" and reveals that he grew up wanting to be a sportsman, something that he initially had great success in.
"I didn't have, at a young age, a love for opera, or want to be an opera singer, nothing like that really. I got involved in singing through school… and joined the school choir and was in musicals and things like that, but I never did anything really serious about it. I had some singing lessons when I was sixteen – for a year."
The teenage Jud Arthur was much more interested in sport, and did everything from show jumping horse riding to basketball and rugby.
After joining Southern in Dunedin, the New Zealander played in the reserves and moved up to the seniors. Unexpectedly Arthur was offered the chance to play rugby in Italy, and in no time the 20 year-old was a sportsman living in Italy.
After three seasons in Italy he'd mastered speaking Italian, something that's been useful in his subsequent opera career. After suffering a knee injury he returned to New Zealand and wondered if singing was something he could do professionally.
Discovering his previous singing teacher had retired, he found a new guide, but before throwing his energy into a new career Arthur had an important question to ask his new teacher.
"Do you think I'm any good?" was the question. "I said I wasn't interested in doing it if I couldn't make a career out of it, so I wanted to know if she thought I was any good." Arthur recalled.
I ask him if he thinks it's unusual to ask that question, over the years I've met hundreds of performers who had more blind ambition than talent.
"I'm pretty straight to the point. Why bother doing something, you know, there's so much more to do in life, and I'm a busy man." Laughing, Arthur declares "I got lots of shit to get through, so I'm not going to waste my time."
Encouraged by his singing teachers vote of confidence, he joined the chorus of the local opera company and soon got the chance to sing some larger parts.
Arthur says once he'd learned some opera pieces he just "winged it" and "conned his way around" auditioning for anyone who would give him a break. Soon he found himself being cast regularly in operas and his career has grown from strength to strength. He's now been a professional opera singer for nearly thirty years.
See Jud Arthur as Banquo in Verdi's Macbeth at the West Australian Opera, it opens at His Majesty's Theatre on Saturday 19th October and runs through to 26th October.  
Graeme Watson
---