'Outsiders' claims trans people want to ban '(You Make Me Feel Like) A Natural Woman'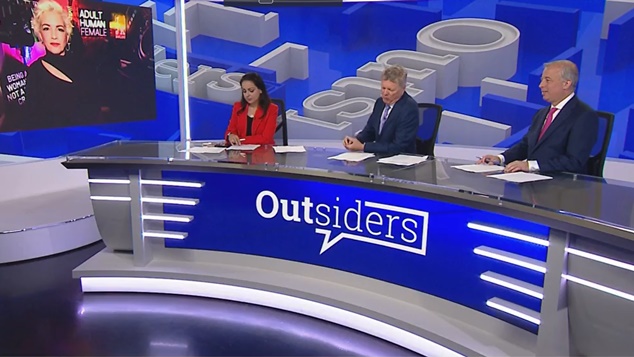 The Sky News program Outsiders has discussed a claim that transgender people want to ban the Aretha Franklin song (You Make Me Feel Like) A Natural Woman.
Host Rowan Dean highlighted a post from a Twitter account that called for the song to be banned, and while co-host Rita Panahi questioned if the post was a parody account, Dean forged ahead.
Dean highlighted a post from a Twitter account called TCMA: Trans Culture Awareness Alliance.
"Aretha Franklin's 1968 song "Natural Woman" perpetuates multiple harmful anti-trans stereotypes. There is no such thing as a "natural" woman. This song has helped inspire acts of harm against transgender women. TCMA is requesting it is removed from Spotify & Apple Music." the post read.
"Are you sure that's not parody?" Panahi asked after Dean claimed that transgender people are campaigning for Aretha Franklin's classic song to be banned.
"It seems too crazy." Panahi said.
"It is too crazy, maybe it is parody, but it does seem to go to the heart of the matter." Dean said, as he introduced British anti-transgender campaigner Kellie-Jay Keen to viewers.
In a dawdling question Dean asked Keen why she liked being a "natural woman".
"Behind you, you have a sign on the wall saying being a woman is not a crime, we had a segment on this show Kellie-Jay, that we've had for the last couple of years called War on Women, and it does seem that the focus should really be on not on the extravagant or the excessive claims of the militant trans movement, but the focus should be on protecting women's rights to be women, to be women in safe spaces, to be girls who can play sports with other girls and that seems to be where the focus should be , but people like yourself and Katherine Deves, and JK Rowling, and others who try and make this point, are vilified viciously,  viciously,  not just tried to close down what you're saying, but attacked in the most vile terms. Tell us your thoughts on why being a natural woman is so important?
At the end of Dean's one-minute-long question about a song that only runs for 2:39, Keen responded that she is a mother to four children, but it upsets her that sometime people use phrases like "birthing persons" or "pregnant persons".
"It's really hard to ignore the misogyny of this particular movement Keen said, before going on to describe support for transgender rights as a "quasi-religious cult" that brainwashes people.
The British activist is hoping to bring her 'Let Women Speak' event to Australia and New Zealand in March. At her most recent event in the United Kingdom one of the speakers accused transgender activists of using a mass hypnotism technique to make people support transgender rights.
Speaker Lisa Morgan said she was aware of the technique through her own career as a hypnotist and from reading Adolph Hittler's book Mein Kamph.
Queensland MP Stephen Bates has called on Immigration Minister Andrew Giles to revoke Keen's visa. The Minister has not replied to inquiries from OUTinPerth regarding what action he may take. A petition on the website Change.org has attracted over 2,500 signatures.
Keen's appearance on Outsiders was her second appearance on the news network within a week. On Friday night she was a guest on The Rita Panahi Report where she said she hoped some local politicians would be speaking at her events in Australia.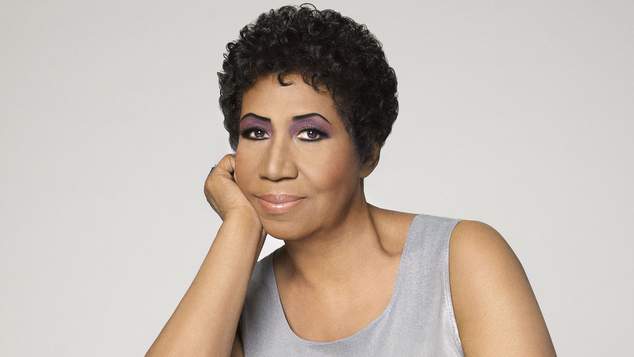 Did Transgender people really ask to ban an Aretha Franklin classic? 
Is the claim Rowan Dean shared real or from a parody account? It's pretty easy to see it's probably not legitimate.
The post appeared on the account on 21st of January and appears to be the first statement from the TCMA: Trans Culture Awareness Alliance.
While they started posting last week, the account has been in operation since November 2009, suggesting it was recently wiped and rebranded.
Among the account's other posts are calls for there to be more studies into transgender pets and a call for Norwegian children to not be given a gender until they are able to choose one themselves at four years of age.
The account also asks for the World Economic Fourm to establish international police force to prosecute bigotry, and a boycott on fashion retailers Zara and H&M because they categorise clothing by binary genders.
This morning the account holder said their 8-year-old son had used the word "she-male". When they asked the child where they learned the offensive slur, the child reportedly responded that they'd come across the phrase on online pornography site YouPorn. The account then called on the porn site to stop using the term.
Despite the story appearing to be totally bogus, it remains on the Sky News website and social media channels.
It's not the first time Outsiders has presented dubious stories about transgender people. Last year Media Watch called them out over a report that suggested a Brisbane school was allowing students to identify as cats and cut holes in their uniforms for imaginary tails.
Graeme Watson 
---
Do you need some support?
If you are struggling with anxiety or depression, support and counselling are available from:
QLife: 1800 184 527 / qlife.org.au (Webchat 3pm – midnight)
QLife are a counselling and referral service for LGBTQIA+ people.
DISCHARGED: [email protected] / discharged.org.au
Discharged is a trans-led support service with peer support groups for trans and gender diverse folks.
Lifeline: 13 11 14 / lifeline.org.au
Beyondblue: 1300 22 4636 / www.beyondblue.org.au
---

You can support our work by subscribing to our Patreon
or contributing to our GoFundMe campaign.