Over 100 organisations commit to standing with the trans community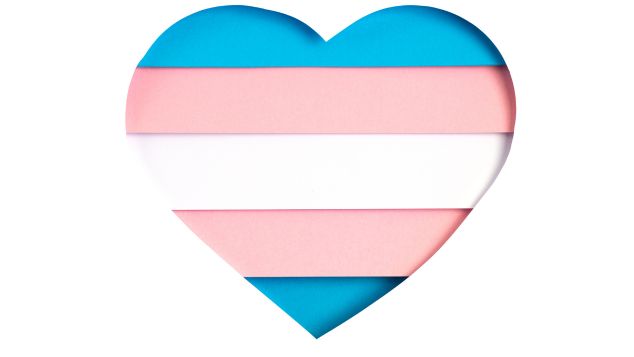 Ahead of Transgender Awareness Week more than 100 organisations have signed onto a statement of solidarity with the trans and gender diverse community in the face of increasing attacks on their lives, rights, and health care.
The statement was released amid growing concerns about the threat that organised hate and disinformation poses not just to the trans community, but to the rights and freedoms of all people, and to Australia's democracy.
Jackie Turner, Director of the Trans Justice Project said "Trans people deserve to thrive. We deserve to be able to build good lives, have the freedom to be ourselves, and to feel safe in our communities."
"But right now our lives are under attack from an anti-trans lobby, who are trying to take away our freedoms and our rights."
"The last year has seen an unprecedented escalation in attacks on the trans community; including in-person abuse, legislation and legal challenges attempting to remove our rights and protections, and the proliferation of disinformation created with the aim of restricting our access to gender-affirming health care."
The recent Fuelling Hate report from the Trans Justice Project and the Victorian Pride Lobby, found that 1 in 2 trans people had been confronted with anti-trans abuse, harassment or violence in the last year.
This report has since been hand-delivered to more than 80 MPs across the country by trans community members, their allies, and loved ones.
"Together, we are calling on our leaders to stand with us against the attacks on our community, and commit to opposing any move that would threaten the safety, rights, or health care of trans and gender diverse people." Turner said.
The statement has been signed by a number of human rights, gender equity, LGBTQIA+, and violence prevention organisations and unions including Amnesty International Australia, Equality Australia, GetUp!, Safe + Equal, Fair Agenda, and Victorian Trades Hall Council.
Western Australian organisations including Albany Pride, Pride WA, Acceptance Perth, PFLAG Perth, Living Proud, Gay Dads WA, Perth Inner City Youth Services, Rainbow Futures WA, Transfolk of WA and The Greens WA are also signatories.
Joe Ball, CEO of Switchboard said ongoing attacks on transgender people's rights had led to a surge in calls for mental health support.
"When there are attacks on the freedom and equality of people in the trans community it has a huge impact on our sense of safety and wellbeing. Calls to our support lines always spike at these times because when people experience abuse, harassment or discrimination their mental health is affected".
Lucy Kenny, Campaigner at Amnesty International Australia also shared their support for the statement saying people had a right to feel safe.
"The spreading of disinformation and hate by the anti-trans lobby is a direct threat to the human rights of trans and gender diverse people. Trans people have the right to feel safe and live free from discrimination, harassment and violence."
Renee Carr, Executive Director at Fair Agenda also spoke in support of the statement.
"The fight for women's rights is intricately linked to the fight for bodily autonomy for all. Anything that threatens the bodily autonomy of people, especially trans and gender diverse people, sets a dangerous precedent that endangers the rights and freedoms of all women. Our bodies are not objects to be weaponised for political purposes."
OIP Staff
OUTinPerth is also one of the organisations voicing support for the statement. 
---

You can support our work by subscribing to our Patreon
or contributing to our GoFundMe campaign.