Peter Pan Goes Wrong in all the right ways this March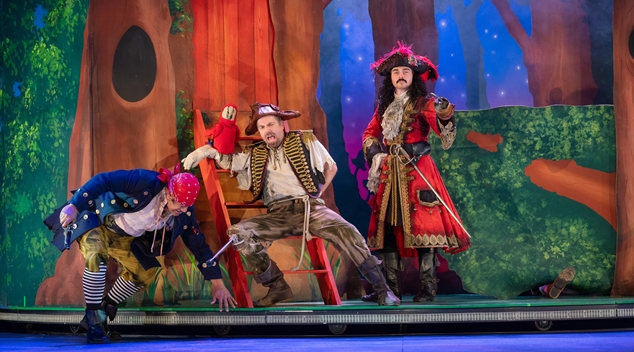 Crash-landing into Perth after the smashing success(?) of The Play That Goes Wrong, comes the classic tale of Never Never Land that never never goes right.
Peter Pan Goes Wrong takes the J. M. Barrie classic and turns it on its head, totally butchering the children's story we all know and love with hilarious results.
Star Wars and Play School star Jay Laga'aia leads the cast, many of whom are returning members of The Play That Goes Wrong.
Darcy Brown, Francine Cain, Adam Dunn, Luke Joslin, George Kemp, Jordan Prosser and Tammy Weller are all ready to tumble back into Perth for another round of laughs.
First-timers Connor Crawford (Assassins) and Teagan Wouters (Kinky Boots) are also getting in on the action.
If you didn't catch The Play That Goes Wrong in 2017, you won't want to miss this one!
Peter Pan Goes Wrong will be at His Majesty's Theatre from 7th – 17th March. Tickets and more information available from peterpangoeswrong.com.au