Police Minister blames homelessness on charity groups' performance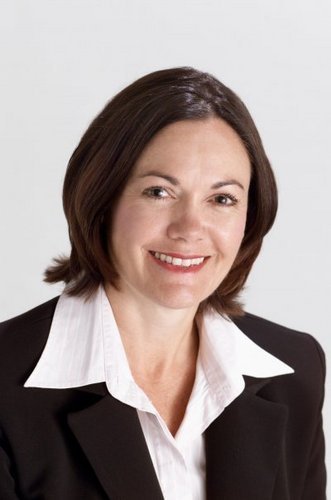 WA's Police Minister has delivered a surprising assessment of the reason for the high number of homeless people on Perth's streets. Government funded charities are not doing their jobs properly.
"The accommodation is there, the support services are there, the not-for-profit groups are there, the money's flowing into the system," Ms Harvey told the ABC.
"Clearly if there's homeless people sleeping on King Street, those people aren't doing their jobs properly." claimed the Minister for Police.
Ms Harvey was asked about the city's challenges with homeless people after Channel Nine news revealed the Department of Culture and the Arts had installed a sprinkler system to shower homeless people with cold water in an effort to deter them from seeking shelter around the King Street Arts Centre.
Yesterday representatives of the Department of Culture and the Arts claimed the sprinkler system was designed to deliver a light mist to deter anti-social behaviour, but their description stood in stark contrast to images broadcast of the the system in action. The sprinkler system has since be permanently decommissioned.  
Mark Fitzpatrick from the St Vincent De Paul Society said he was surprised by Mrs Harvey's remarks.
"Every night in Perth, that short-term accommodation is already filled so it is very hard for people to find that initial place to go and get support," Mr Fitzpatrick said.
Mr Fiztpatrick highlighted that only one of the society's six homelessness programs was government funded.
"So to suggest that there's enough money out there to provide an outcome for this is probably not true."
Homeless Quick Facts
9,700 currently homeless
7,000 close to being homeless
20,000 wait for government accommodation
Crisis accommodation is full every night
One third of homeless are under 25
Criticism of the Minister's comments have been widespread. Western Australian Council of Social Service (WACOSS) CEO, Irina Cattalini has told ProBono Australia said that the responsibility is not one for the charitable sector alone.
Ms Cattalini said that charity services were filled to capacity every night and that the Minister was lacking a understanding of the complexity of the issue.
"Charities are doing all they can not only to make full use of the overnight crisis accommodation that is available but to stretch every dollar as far as possible with both Government funding and that from public fundraising. Charitable services include assertive outreach services on the streets, providing food, clothing, medical support and other provisions. But the charitable sector alone can not be responsible for solving homelessness." Ms Cattalini said.
Conrad Liveris from Street Smugglers a non-profit organisation that raises awareness of homeless in Perth said Minister Harvey seemed to have a superficial understanding of this area of social policy.
The Minister seems to have a superficial understanding of this area of social policy."

Conrad Liveris, Street Smugglers
"The reality is that there have been cuts to funding in this area and people have been losing their jobs, the services currently available are used to capacity." Mr Liveris said.
Mr Liveris highlighted that LGBTIQ people often face additional challenges when tackling homelessness. The homelessness activist has lived on the streets several times to gain a better understanding of what people experience.
"LGBTIQ people are a significant cohort with the homeless population and find particularly difficult in accessing emergency accommodation, especially people who are transgender." Mr Liveris said.
Labor's spokesperson for community services, Simone McGurk has told WA Today the government needs to share the responsibility for the situation.
"The Barnett Government must share some of the responsibility," she said. "They've driven West Australians to financial hardship with massive increases to cost of living and with cuts to financial counselling services, and they've also taken away a service that prevents people losing their homes."
The Barnett government was contacted for comment. 
OIP Staff
Tags: Conrad Liveris, homelessness, Irina Cattalini, Liza Harvey, Mark Fitzpatrick, Perth, St Vincent De Paul, Street Smugglers, WA Department of Culture and the Arts, Western Australian Council of Social Service