Night Time Pride Parade Returns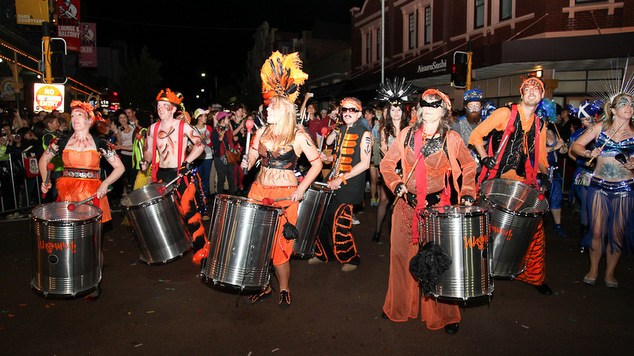 Pride WA have announced that the 25th Pride Parade will be presented at night.
Last year the organisation moved the parade to a midday time slot but following community feedback it has reverted to it's night time slot.
Pride Male Co-President Daniel Smith explained the decision for the change was based on initial findings of a community consultation the organisation is currently undertaking.
Mr Smith explained that the survey has shown that the organsiations two key events, the Pride Parade and the Fairday family day were both valued by the community.

"The results also indicate that the community is evenly split over whether the parade should be held during the day or at night," said Smith, "However, through workshops and discussions with the various community groups and businesses who actually put entries in the parade, our feedback is that participation will be best maximised at night, and so we will work to return the event to this time slot this year."
Returning the parade to the evening is not the only reversal Pride WA has announced, the parade will also slip back to being the last event on the festival calendar of events and the Celebration party has been cancelled.
"The parade will also return to being the last event in Pridefest, with a new spectacular launch event created to open the festival," said Mr Smith.
While the Celebration party had been successful Mr Smith highlighted that it had taken considerable human resources and financial resources.
"While the event was generally successful, it tied up significant human and financial resources, which we believe would be better spent on making Fairday, the parade, the festival and our new launch event the best events they could possibly be."
OIP Staff