Get ready for Queen of the Court
Queen of the Court is on again and the competition is looking fiercer than ever.
Every Pride, The Court Hotel pit up-and-coming drag performers against one another in a fight to determine who will be crowned Queen of the Court.
Previous winners include such talents as Ginava, Veronica Jean Jones, Scarlet Adams and Alexas Armstrong – and of course, Hannah Conda, who will be returning tonight to judge the first round.
Tonight audiences will get to know the contestants, and perform a show of their choosing that best embodies their style as an entertainer. Ruby Jewelz will be judging each with along with a few special guests.
The combatants will also be subjected to an on the spot challenge each week to keep them on their toes.
So who do you want to see coronated at this year's finale? Will it be…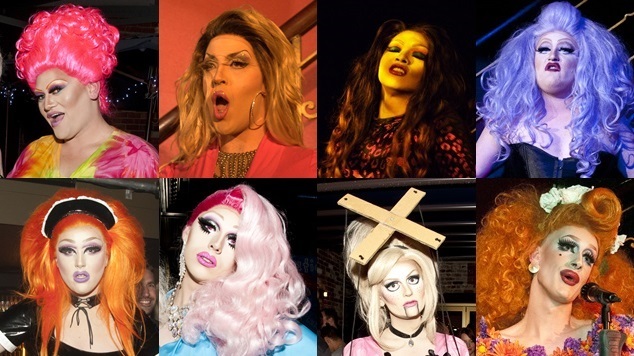 (From L to R) Amanda Love, Ana Falacksis, Lani Da Rose, Misty Phlatable, Donna Kebab, Harvest Dubois, Olive or Perri Oxide?
Head down to The Court Hotel tonight from 8pm to see how they fare in Round 1.