Reggie Lucas has died, he produced Madonna's debut album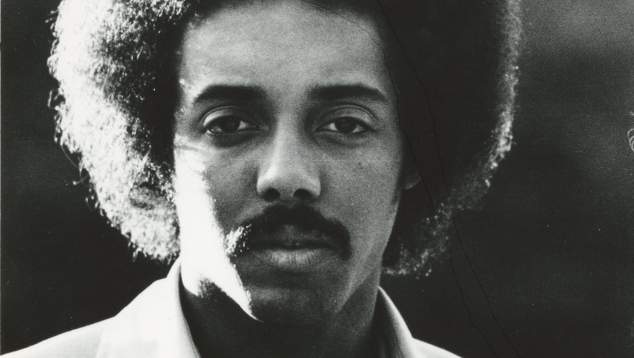 Award winning musician, songwriter and producer Reggie Lucas has died aged 65.
The musician who played with Miles Davis, and shared a creative partnership with James Mtume, is best known for producing Madonna's debut album in 1983.
Lucas passed away following a long illness with heart disease. His daughter posted a message to Facebook announcing his passing.
"After a long and arduous struggle with his physical heart (his emotional one was perfect) he was called home. I wish he'd had more time, I wish we'd all had more time with him, but he left this world absolutely covered in love, with his hands held and his family beside him. I'm glad he's at peace now," Lisa Lucas wrote on her Facebook page.
His son Julian described him as "a luminous man".
"Reggie Lucas, a luminous man I was blessed to call my father, left us this morning in the city where he was born. Guitarist, producer, writer of love songs, and the irreplaceable heart of his family, he will always be my teacher and my guide. His warm spirit will never leave us." Julian Lucas posted to Twitter.
The New York native got his break playing guitar for Miles Davis in the 1970's. Here he met percussionist James Mtume and together they formed a songwriting and production duo creating hits for artists including Roberta Flack and Donny Hathaway.
The duo's biggest success came with Never Knew Love This This Before, which they wrote for disco artist Stephanie Mills. The song won Mills a Grammy Award for best female vocal performance in 1981. After Lucas and Mtume went their separate ways, Lucas concentrated on producing other artists.
In 1982 Lucas was hired as a producer to work with a new artist signed to Sire Records. The singer was about to release her debut single Everybody, and was ready to move onto making her first album. Lucas produced the majority Madonna's debut album and wrote two of the songs on the record – Physical Attraction and Borderline.
Despite hand picking Liucas for the album, Madonna was unhappy with Lucas's production work and brought in her then boyfriend John 'Jellybean' Benitez to remix some of the tracks on the album. Benitez also brought the song Holiday to the project.
Lucas would go on to work with a wide range of artists including Elisa Fiorillo, The Spinners, Rebbie Jackson, Bunny DeBarge, The Weather Girls and Randy Crawford.
Lucas also worked with Australian band Models on their 1985 album Out of Mind, Out of Sight. He co-wrote their hit Big on Love.
OIP Staff
---