Review | Consensual Connie's Karaoke Rodeoke at Fringe World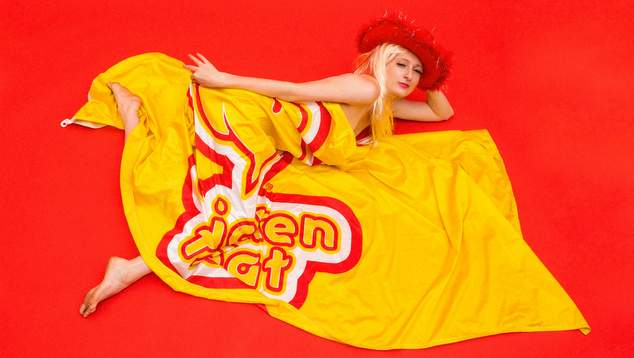 Consensual Connie's Karaoke Rodeoke | The Gold Digger |Until 18 Jan | ★ ★ ½ 
You expect late night Fringe World shows to be a little unwieldy, raucous and chaotic. Usually by this point of the night you've had a few drinks, already seen a mix of comedians, acrobats and trapeze artists and you're ready for something that's unexpected and off-the-leash.
This show sees Fringe performers and members of the audience take to stage to sing their favourite tunes creating a sing-along party. Consensual Connie is joined by sidekick Jamie Mykaela, and together the deliciously bogan hosts take turns singing tunes and inviting people from the audience up on stage.
Consensual Connie kicked things off with ABBA's Dancing Queen, and comedian Ben Sutton took to the stage with a full throttle delivery of Tenacious D's Tribute, Jamie Mykaela delivered ABC's The Look of Love, and Sunni  Clyburn from Perth Happenings blew the crowd away with her rendition of an Alicia Keys classic.
The show is donating all its profits to a very worthy cause, Sexual Health Headquarters. There's quite a bit of time between numbers and things didn't always flow smoothly, which meant that while there were moments of impressive performance, there were lulls in activity.
Jamie Mykaela's talent stood out though, and I'm now eager to see her solo show Daddy which is on later in the Fringe World season.
This show, which is two hours long, was advertised as starting at 10:30pm, but the audience were kept waiting outside with no explanation for the delay until 10:50. Having gotten a sufficient dose of tunes, we decamped at the interval.
Catch the final outing of Consensual Connie's Karaoke Rodeoke tonight.
Graeme Watson is an editor at OUTinPerth. He has a background in writing, dance, theatre, radio and film working as a performer, producer and writer. He is a casual academic at ECU, and writes for a variety of publications. Graeme has been working as a reviewer since 1997.    
---