Review: New play 'Hive Mind' is highly recommended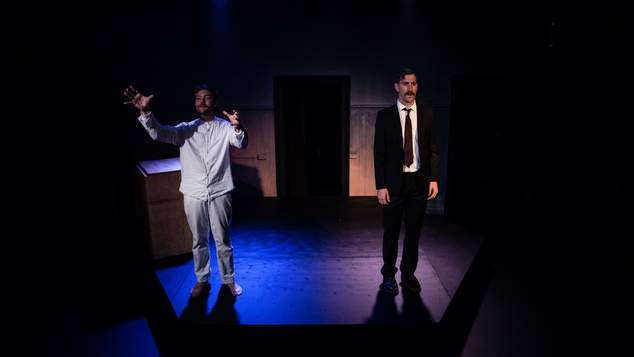 Hive Mind | The Blue Room | Until 19 May | ★ ★ ★ ★ 
I really enjoyed this play. The main theme is to make a deep and fundamental connection between the way bees in a hive function together and the greater existence of everything, an esoteric idea called the hive mind. While the story also includes major themes of mental illness, cults and community, these still seem to be secondary to the exploration of the basis of our existence and the idea of unlimited potential. I highly recommend seeing Hive Mind if this topic appeals to you.
The main character, Austin, is treated as having mental illness by other characters, even though the ideas he discusses are mostly based in rationality. It's the level of attachment to his bee hive and his obsession that calls his sanity into question. This is the recipe behind the creation of cults that isn't depicted very often.
The few criticisms I had were relatively minimal and didn't detract from my overall enjoyment. Jackie, the cocky and arrogant city councillor come land developer, was too one dimensional and a main character converted all too quickly.
I enjoyed the direction of this play with lighting and actor's use of the stage utilised to add tension, timing and dramatic urgency to the story telling. The play was well written and the acting was impressive. The use of simple lighting techniques was very effective. The story was tight, without any superfluous scenes and the director weaved together lighting, sound, stage and actors with creativity and proficiency.
It's incredibly refreshing to see a gay couple as main characters and their sexuality is not brought in as a theme. I was drawn into the story from the first scene and was hooked till the very end.
Hive Mind is playing at the Blue Room until 19th May.
Halimah Halse, image: Marshall Stay
---