Review: Jose Gonzales is sublimely beautiful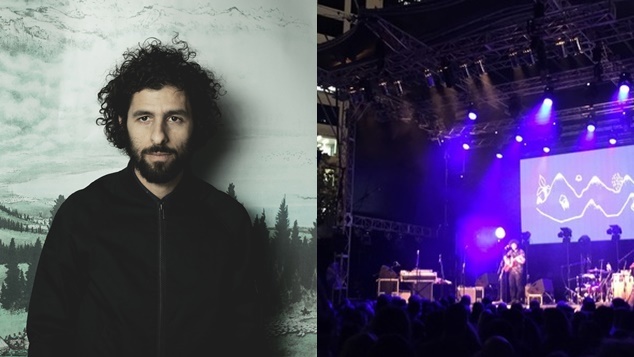 Review | Jose Gonzales at Chevron Festival Gardens | Feb 12 | ★ ★ ★ ★
Seeing Jose Gonzales live is largely like listening to his records. A series of beautiful chilled out songs that allow you to relax and drift off into a dreamlike space. His work is hypnotic and the live rendition has a slightly more psychedelic tinge than the recorded product.
Gonzales has always garnered the most attention when he has produced hauntingly beautiful interpretations of other people's songs and the highlights of this show were his renditions of The Knife's 'Heartbeats', Massive Attacks 'Teardrop' and Kylie Minogue's 'Hand on Your Heart'. The latter is probably the most impressive, finding deep beauty in Stock, Aitken and Waterman's saccharine pop.
Gonzales also offered a cover of Arthur Russell's 'This is How We Walk the Moon', which allowed the band to head into a denser sound than many of Gonzales own tunes.
That's not to say Gonzales own songs from his solo albums or a few from his band project Junip were not impressive, there's just not as catchy or memorable as the covers he's renown for.
For a few tunes Gonzales appeared along with his guitar, but the rest of the time her was accompanied by a four piece band with percussions, drums and organs, which created a warm and tender sound. There was minimal chat with the audience, but it suited the nature of his music.
The lighting for this show was impressive, large lights on stands were placed behind the artists, shining out over the audience, pulsating in sequence with the music, it added a lot to the atmosphere.
A warm night with gorgeous music and cool drinks at the Chevron Musical Gardens is a wonderful way to spend an evening. There's a great series of artists appearing over the next three weeks.
Graeme Watson