Review | WA Ballet's 'Giselle' dances through a watercolour dream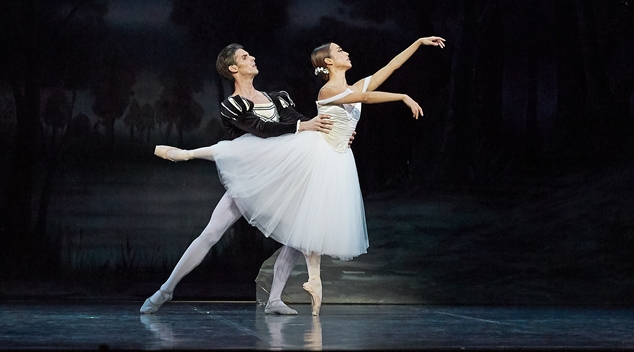 Giselle | His Majesty's Theatre | til Sept 29 | ★ ★ ★ ★ 
The West Australian Ballet have staged a whimsical interpretation of the classic favourite Giselle for their latest bout at His Majesty's Theatre.
Artistic Director Aurelien Scannella and choreographer Sandy Delasalle originally brought this production to the stage in 2014, revisiting their beginnings with the state company.
For those unfamiliar with the iconic work, as I was, Giselle opens in a charming village with the titular character celebrating her love for Albrecht – the Duke of Silesia who is disguised as a commoner – and fending off unwanted advanced from the persistent Hilarion, a local game keeper. When Hilarion uncovers Albrecht's ruse, Giselle dies from the heartbreak of betrayal.
The set invites the audience into a watercolour portrait, with stunning design from Peter Cazalet, who also brought detailed and wondrous costumes to the production.
Chihiro Nomura took on the role of the tragic Giselle with emotional grace, charming with her incredible ability in the opening act and shifting to create drama in Act II's darker moments.
Jesse Homes stole the spotlight in his brief moments on stage as the desperate Hilarion, while Oscar Valdes glided across the stage as the deceptive Albrecht.
The incredible talents of the WA Ballet corps even outshone the debut of Ivy, Treacle and Gypsy; three Labradors who were incredibly good boys and girls on stage for part of Act I.
WA Ballet's Giselle brings an unforgettable piece of traditional ballet to Perth in a celebration of exciting local talent.
Giselle is playing at His Majesty's Theatre until Sunday 29th September. For tickets and more information head to waballet.com.au
Image:- Sergey Pevnev
---