Ruby Rose's 'Batwoman' leads a stack of new DC series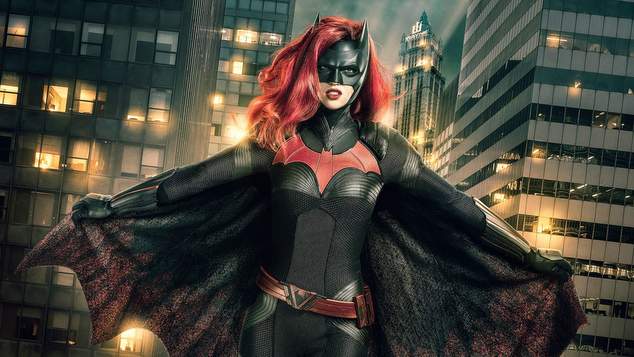 Ruby Rose made her debut as Batwoman earlier this year and now she's back with a full series of the show, it's just one of a host of new shows set in the DC Comics universe.
Armed with a passion for social justice and a flair for speaking her mind, Kate Kane, played Rose, soars onto the streets of Gotham as Batwoman, primed to snuff out the failing city's criminal resurgence.
Batwoman will be available to stream on Foxtel from Tuesday October 8 and screen on FOX8 at 5:30pm AWST, express from the US.
Here's what the story is about, Kate Kane never planned to be Gotham's new vigilante. Three years after Batman mysteriously disappeared, Gotham is a city in despair. Without the Caped Crusader, the Gotham City Police Department was overrun and outgunned by criminal gangs.
Enter Jacob Kane (Dougray Scott) and his military-grade Crows Private Security, which now protects the city with omnipresent firepower and militia. Years before, Jacob's first wife and daughter were killed in the crossfire of Gotham crime. He sent his only surviving daughter, Kate Kane, away from Gotham for her safety.
After a dishonourable discharge from military school and years of brutal survival training, Kate returns home when the Alice in Wonderland gang targets her father and his security firm, by kidnapping his best Crow officer Sophie Moore (Meagan Tandy). In order to help her family and her city, she will have to become the one thing her father loathes –– a dark knight vigilante.
Ruby Rose achieved international recognition after she was cast in the third season of Orange Is The New Black. She also starred in numerous blockbuster films: Vin Diesel's XXX: The Return of Xander Cage, the third instalment in the franchise, Resident Evil: The Final Chapter starring Milla Jovovich; John Wick: Chapter 2 alongside Keanu Reeves, Common and Ian McShane; Pitch Perfect 3 opposite Anna Kendrick and Rebel Wilson; and The Meg with Jason Statham.
Rose recently revealed that she's suffered significant injuries while undertaking her own stunts on the show, and had to undergo emergency surgery to deal with two herniated discs in her back. Without the surgery the action star faced the possibility of permanent paralysis.
Batwoman will launch during a massive premiere week on FOX8, the home of the best superhero and supernatural dramas and will be available to stream on Foxtel. Other must see DC series launching in October include Doom Patrol, Pennyworth and Swamp Thing, which will premiere alongside new seasons of returning favourites Supergirl, The Flash and Arrow.
Batwoman premieres Tuesday October 8 at 5:30pm, express from the US.
Doom Patrol premieres Thursday October 10 at 5:30pm.
Pennyworth premieres Thursday October 10 at 6:30pm.
Swamp Thing premieres Friday October 11 at 5:30pm.
Supergirl season 5 premieres Tuesday October 8 at 6:30pm, express from the US.
The Flash season 6 premieres Wednesday October 9 at 5:30pm, express from the US.
Arrow season 8 premieres Wednesday October 16 at 6:30pm, express from the US.
Source: Media Release
---