Rugby Australia joins forces with LGBTIQ+ clubs around the country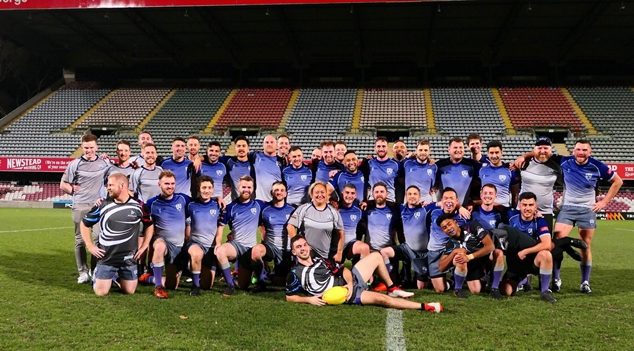 Rugby Australia have joined forces with four of the nation's LGBTIQ+ rugby clubs in an effort to improve inclusivity in the game.
Perth Rams, Melbourne Chargers, Brisbane Hustlers and Sydney Convicts signed a Memorandum of Understanding, along with International Gay Rugby (IGR) and the peak body after last weekend's Purchas Cup.
The MOU leads the way for an Inclusive Rugby Committee, which Rugby Australia CEO Raelene Castle says was necessary for the sport to live by its values.

"Rugby Australia has worked closely with the gay and inclusive Rugby clubs to develop a program to further support the development of Rugby in the LGBTIQA+ community," Castle said.
"We want Rugby to be a game that all Australians can enjoy regardless of their age, race, background, religion, gender or sexual orientation and this formal alliance between Rugby Australia and the clubs is a key step forward in fostering and maintaining a Rugby environment that is safe, welcoming and enjoyable for all members of the LGBTIQA+ community."
The committee's role will be to grow LGBTIQ+ participation in rugby across the country, investigate barriers for LGBTIQ+ people looking to play and educate others on the impacts of stigma and homophobia.
"This is an enormous step in the right direction by Rugby Australia, that we are very proud to be a founding part of," Perth Rams' Mitch Wylie said of the move.
"Rugby and sport may not be for everyone, but everyone deserves to feel welcomed and respected when they pull on some boots or pick up a ball."
The agreement comes as Rugby Australia prepare for legal action after the sacking of Israel Folau earlier this year, after he took to social media to condemn homosexuals to eternity in Christian hell, leading to the termination of his multi-million dollar contract.
The former Wallaby is set to speak at the Australian Christian Lobby's upcoming 'Not Ashamed' conference in October.
OIP Staff
---