Salafi Secrets: Local artist ZĀN is telling his own story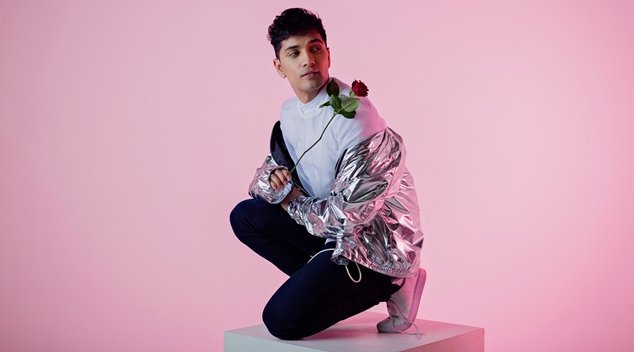 ZĀN has a secret to share. The local musician has dropped an all-new single that absolutely oozes queer sensuality with its soaring vocals, inspired new soul sound and just a splash of Beyoncé.
The young artist and WAAPA graduate are gearing up to release their first EP this July, so we sat down with Zain Awan – the man behind the sound – to find out more about Salafi Secrets and the horizon.
"Growing up we used to have friends and family come over for dinner, and it would be a very conservative Pakistani kind of thing… Afterwards the kids would want to play and I would always want to perform for people! So I'd put on my sister's dresses and a Bollywood song and just perform," Awan says of his early affinity for performance.
"They were very homophobic people, very narrow minded, but a product of what they've grown up with and what they understand… but because I've totally detached myself from reality in performing, it made it almost feel okay!"
Now in his twenties, Awan notes there are a lot of expectations as an artist for him to 'brand' himself as a representative for one particular community.
"I think the music scene here is catching up with representation… but what I'm finding to be a challenge is the idea that representation is the limit. Like 'Yeah! We've achieved our minimum!'"
"There's an expectation of which one I would put on my product as a 'sticker' you know? 'Am I Pakistani? Am I queer? Am I a migrant? A Muslim? These days it's become so packaged… I'm not really choosing one, they're just filtering through."
Awan's personal energy is palpable on Salafi Secrets – exploring themes of romance, freedom, desire, truth and faith.
"Salafism is actually a movement within Islam, it's probably equatable to a super-Orthodox Catholicism or something… the reason the song is called [Salafi Secrets], and what it says lyrically, is about my story. "
"It's about trying to carve out a space for yourself despite the contradictions that will always exist, the voices that will always tell you what you're doing is not acceptable."
"It's almost this cheesy 'tell me your secret' thing, but for me growing up in Australia I do feel like – even now that i'm out – I will always be living with secrets. You never stop walking through closets."
Salafi Secrets is out now. Catch ZĀN live at Disrupted Festival on Sunday July 29th, and get ready for his EP Launch at The Bird on August 3rd.
Leigh Andrew Hill
Image credit:- Nicole M Photography