Senate committee reach consensus on path to marriage equality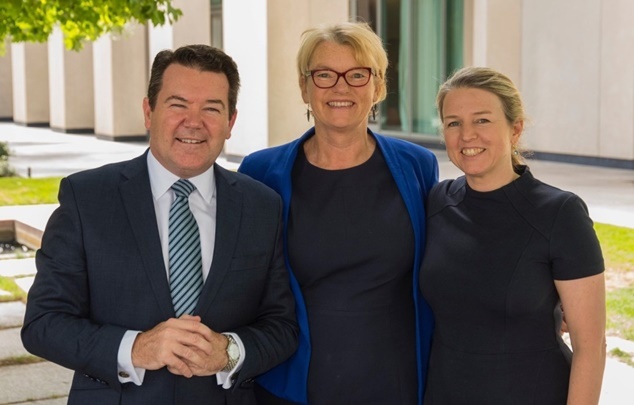 A cross-party Senate committee tasked with examining the government's proposed bill to enable marriage equality have reached a consensus on the best way to move forward.
In what Greens Senator Janet Rice has described as an "unprecedented show of collaboration", the report opens the door to a new bill to be introduced to parliament.
The report was critical of Attorney General George Brandis' proposed exemptions for religious ministers and businesses as well as civil servants who had reservations about marrying a same-sex couple, concluding these would allow for explicit discrimination.

The report also identified that Australia's Marriage Act already "provides the broadest and strongest protection of religious freedom for ministers of religion" in its current state and there is no mandate to "disturb decades of anti-discrimination law and practice in Australia."
The committee chaired by Liberal senator David Fawcett included Labor's Louise Pratt, Liberal Dean Smith and Janet Rice of the Greens.
"This unprecedented show of collaboration, negotiation and consensus has given us a way forward to achieve marriage equality in this Parliament," Senator Rice said.
"The time for marriage equality is long overdue. For all lesbian, gay, bisexual, transgender, intersex and queer Australians and their families, this gives us hope that the wait is close to over."
Labor senator Penny Wong echoed Senator Rice, saying the report was an "historic agreement."
"We ought to pause to consider the enormity of that achievement," Senator Wong said.
"A debate so often mired in partisanship, mired in acrimony, a debate characterised by finger pointing, we have a spirit of cooperation and the agreement around this report."
Fairfax Media have reported that a new cross-party bill could be introduced as early as next month with sponsorship from Senator Smith, and members of Labor, The Greens and the Nick Xenophon Team.
Marriage equality advocate and director of Australians for Equality Tiernan Brady has lauded the report as a significant step forward.
"The Senate committee has risen above party politics," Brady said.
"They have shown that political parties can work together to deliver the will of the Australian people.
OIP Staff