Shamir drops surprise album and makes it free for fans to download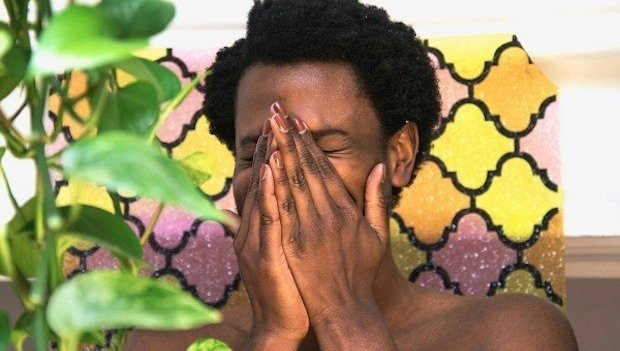 Musician Shamir has surprised fans by releasing a brand new album to Soundcloud and making it free for everyone to download.
Shamir wrote an explanation to his fans saying the album had been recorded over the weekend and he'd given serious thought to giving up on his music career.
"I was gonna quit music this weekend. From day one it was clear I was an accidental pop star. I loved the idea of it, I mean who doesn't?" Shamir wrote in the description beneath his post, sharing that he'd found it hard being required to present a very polished image.
"Still the wear of staying polished with how I'm presented and how my music was presented took a huge toll on me mentally. I started to hate music, the thing I loved the most!
"When I would listen to immaculate recordings with my friends their praise over the quality of the art as opposed to the art itself made me feel really sad for music as a medium in general.
"My music only feels exciting for me if its in the moment, and that's what this album is. I made this album this past weekend stuck in my room with just a 4 track feeling hopeless about my love for music.
"I'm not gonna lie, this album is hard to listen to, but it was even harder for me to share. I love pop music, I love outsider music, and I love lo-fi music, this is my way of combining all three.
The new record was written and produced by Shamir and includes a cover of the Blake Babies tune Rain. 
Shamir Bailey burst on to the music scene in 2014 with his catchy tunes On the Regular and Call It Off. His debut album Ratchet came out in 2015. He performed in Perth as part of the St Jerome's Laneway Festival in 2016.
Listen to the new album below.