Staying Safe at a Beat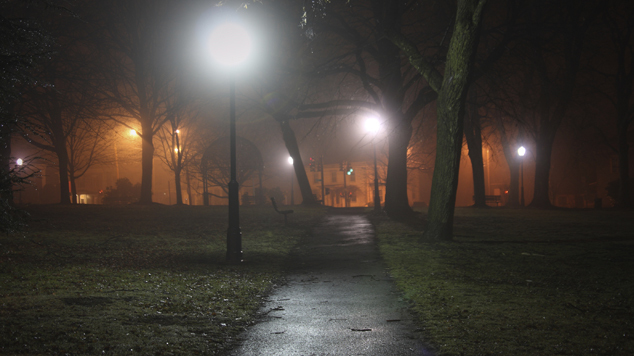 Sex occurs in many different places, some of us may never venture outside the bedroom and sex in the kitchen might seem an outrageous suggestion. But if you do find yourself at a beat, a spot where people meet up for sex – often under the pre-tense of being there for something else, it's important to consider you safety.
Remember when you are at a beat, there are a few simple rules which you can follow that can keep you safe. The bottom line when cruising is to always trust your instinct. Be aware of your surroundings, know your rights, and never go into a situation without being fully aware that there can be serious consequences when cruising for sex.
Use common sense. The key to keeping public sex alive and well in your favourite place is to conduct yourself using common sense and simple civility towards other cruisers and the general public.
Trust your instincts. They rarely let us down. If it seems too good to be true, it may very well be. If you feel unsafe for any reason, walk away.
Know the difference between discretion and recklessness. Going at it in the middle of a public toilet is bound to get everyone into trouble if it happens too often. Doing it in a park in daylight, in winter when the brush has been reduced, is going to lead to unwanted attention.
Plan ahead: Think about where you are going to have sex before you go out cruising. Having sex in a public environment can involve different safety risks than having sex in private. If you think you might want to leave with someone you have met, think of places you can go that you know will be safe. Do you know him well enough to take him home?
Manage your risks. If you have been out cruising for a long time, your defences may be down and you might be inclined to take more risks. Don't take chances with someone you are unsure of. Another man will be along soon.
Be alert, know your surroundings. Have an escape route planned, and above all, trust your instincts if something or someone doesn't feel right. Leave or move to a more crowded area. Warn others around you.
Tell a friend where you are going. If you are leaving a cruising area or bar with someone, make sure that person knows you have told someone you are leaving with them. Cruising buddies can also be a great way of maintaining safety so that if trouble does occur, help is not too far away.
Find out more about safety when cruising at the www.projectx.net.au/Cruising-Safely
For more information on the legalities of sex in public spaces please read the information at Equality Rules.
Update: Thursday 4:13pm additional link to Equality Rules added.
Tags: Beats, Public, Public Sex, Safe, Safety, Staying Safe