Stephen Bates wins the seat of Brisbane for the Greens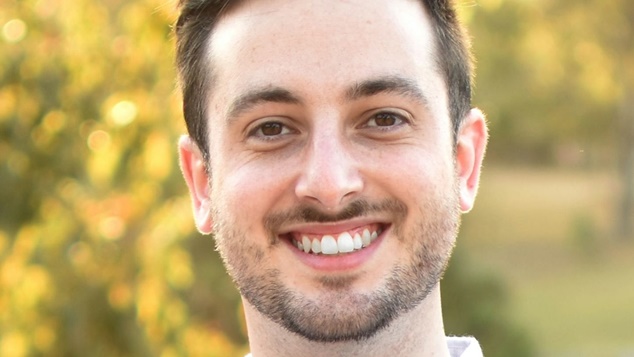 The federal election might have been a week ago, but for some seats the counting takes a little longer. Today Stephen Bates was declared the winner of the seat of Brisbane, seizing the inner city Queensland seat from Liberal Trevor Evans.
Posting to Facebook the new member of parliament said he was eager to get to work.
"To the people of Brisbane who have placed their trust in me, I will not let you down.
"This is the most humbling experience of my life and I am so privileged to be able to advocate for legislative solutions to the struggles our community faces.
"Be it homelessness, childcare costs, rental affordability, climate change, bad developments, or unsustainable flight noise from Brisbane Airport, I am very eager to get to work." Bates posted.
It's the first time The Greens have won the seat, it had been in the Liberals hands since for over two decades, prior to that it was held by Labor MP Arch Bevis for two decades.
During the campaign Bates used geo-targeting advertising features on Grindr to reach out to the local LGBTIQA+ community, which he is a part of.
Brisbane is just one of four seats won by the Greens alongside Griffith and Ryan. The party retained the seat of Melbourne which has been held by Adam Bandt since the 2010 federal election. The result is the best The Greens have ever achieved in a federal election, quadrupling their representation.
Max Chandler-Mather will represent the seat of Griffith, which was formerly held by Labor's Terri Butler. Butler was outpolled by both The Greens and The Liberals. The seat was formerly represented by Prime Minister Kevin Rudd.
The new member for Ryan is Elizabeth Brown-Watson, an architect whose practice has focused on sustainable design of built environments, greening cities, urban resilience, accessibility, and social equity.
In the senate The Greens look likely to hold 12 spots, an increase of three. The additional senate spots were picked up in Queensland, South Australia and New South Wales.
Earlier in the week leader Adam Brandt welcomed the party's significant increase in numbers.
"This is the best result for the Greens in our history. More ­people have voted for the Greens than ever before. The Greens will be the biggest third party in the Senate. The Greens will be in balance of power in the Senate," he said.
"This result is a mandate for ­action on climate and inequality. The Liberal vote went backwards, the Labor vote went backwards. More people turned to the Greens than ever because we said politics needs to be done differently."
OIP Staff

---

You can support our work by subscribing to our Patreon
or contributing to our GoFundMe campaign.