Stonewall and Mardi Gras: Are they still relevant?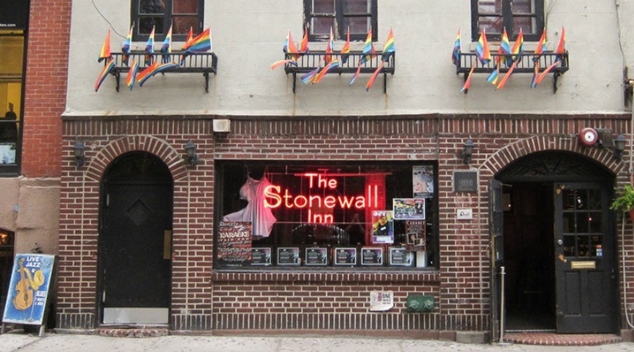 As we come to the anniversary of the Stonewall riots nearly half a century ago on the 28th of June 1969, some may well wonder is it still relevant to commemorate these events so long ago?
With this date looming (and my first attendance at an Australian gay wedding) in a few days' time, (a change from it being illegal for gay men to have sex together) I got to thinking, well what's changed and what hasn't?
Without too much effort I was able to find a number of reports from a few places, like;
·         The ABC website: Sydney teen who fears coming out meets Mardi Gras pioneer, and sees parallels 40 years apart
·         From OUTinPerth: Home and Away has its first gay male character. (Not that it is exactly a "First", I'm old enough to remember the gay character Don Finlayson in the 1970's Australian Soap Number 96 and the character's "coming out");
·         Back at good old "Aunty ABC" was the report about how "Marriage equality wasn't the end of the fight for equality for LGBTI Australians";
·         Again from our friends at the ABC: "How the Anglican Church has hardened its stance against same-sex marriage" – too bad it seems if you are of a "religious bent" and want to be married in a church;
·         From The Conversation : How stigma impacts LGB health and wellbeing in Australia which looks at "Minority Stress" and other information from the Australian Bureaux of Statistics, by looking at information from the results of the Marriage Survey and related information about mental health;
·         Again, from OUTinPerth – the report from New Zealand TV about New Zealand TV shows expose on gay conversion therapy  which relates to my previous OIP article about the same "Noxious weed";
·         In a similar vein, there were the early reports in OUTinPerth about Nicole Kidman and Russell Crowe starring in the film Boy Erased, about a young man, forced to attend a "conversion therapy" camp, also starring local, turned international star Troye Sivan who has spoken about how "uncomfortably real" it was playing his character in the film (Apparently the film is due for release in September – hopefully it will be on big screens not just streaming services);
·         Recently we've had (in mainstream cinemas) Love, Simon – what I'd call a positive Romantic Teen Comedy-drama in that the main character does seem to "live happily ever after". It also has some interesting observations/reminders that straight people don't have to "come out". As well as that we should allow individuals to come out for themselves. (An interview with some of the scenes that had the crew in tears can be found here.)
·         This is a bit different to some other films of recent years where, it is the gay character who dies, e.g. The Best Marigold Hotel,  Four Weddings and a Funeral, and even Brokeback Mountain.
·         Not that all is "doom and gloom" at the cinema in recent (or not so recent) years, there have been "positive" examples like Pride, Beautiful Thing, Shelter, Love! Valour! Compassion! or Maurice to name a few;
Overall, I'd say there's been both positives and negatives. So, what can one do to maintain one's mental health and "accentuate the positive" as Ella Fitzgerald (and other's) have sung –  Here's a few suggestions;
·         Maintain your friendships via LGBTI organisations and services like Albany Gay and Lesbian group, Bears Perth, The Freedom Centre, GALSWA (Gay and Lesbian Singers of WA) (GRAI (Gay and Lesbian Rights in Ageing), Loton Park Tennis Club, Pride WA,  Primetimers, St. Andrews Anglican Church – Subiaco, TransFolk of WA, or WA Wanderers to name a few, gleaned (mainly) from the OUTinPerth Community Groups Listing.  Another way to find groups would be via contacting Qlife
·         Making a point of catching up regularly with LGBTI supportive friends and family, perhaps while watching one of the "positive" films listed above, or via a list like this one from the Internet Movie DataBase IMDB of "76 Happy Ending/Uplifting Gay Films";
·         Subscribe to LGBTI magazines, like (obviously) OUTinPerth, but there's also DNA, Lesbians on the Loose, or for overseas publications there's Out (which in a recent edition had an interview with Sir Elton John interviewing Troye Sivan ) or the American classic The Advocate.
·         Read biographies and autobiographies of LGBTI people like Matthew Mitcham – Twists and Turns, Ricky Martin – Me, Chaz Bono – Transition : the story of how I became a man, Magda Szubanski – Reckoning : a memoir, or  Michael Kirby – A private life : fragments, memories, friends.
I hope the above gives some idea of why I feel Pride Parades, Mardi Gras and the like are still relevant. We can look back at the start of the Sydney Mardi Gras via docudrama like Riot or the "original" New York one via the (1995) film Stonewall, or the 2015 film of the same name about the same sorts of events, (also known as Stonewall – Where Pride Began). Or look at what other's have said about their first visit to a Pride Parade – like Troye Sivan or hear the story (described above, in the 1st item on the list) of Hugh, the young guy reluctant to "come out" to see that they can still be still a relevant a positive LGBTIQ affirming experience.
Colin Longworth
Colin is a psychologist in private practice and a long-time volunteer with Living Proud.