Survey shows decrease in anti-LGBTI+ attitudes in Nigeria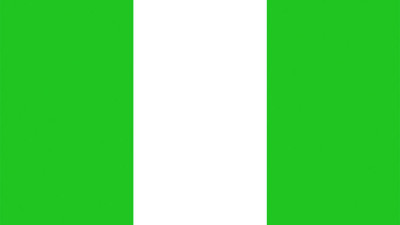 A new survey conducted by Vivid Rain in conjunction with The Initiative for Equal Rights has shown a gradual increase in acceptance of LGBTIQ+ people in Nigeria.
The biennial series was carried out across Nigeria's 36 states in an attempt to understand how Nigerians view LGBTIQ+ issues in the nation.
"Although Nigerians have consistently shown a negative attitude towards LGBT rights issues, there has been a gradual increase in acceptance as shown by the results from this survey," the publication reads.
"About 60% of Nigerians will not accept a family member who is LGBT. While this number is high, in 2017, 83% of Nigerians were not will to accept such a family member."

The survey also highlighted a decrease in support among Nigerians for the country's Same Sex Marriage Prohibition Act – down to 75% from 90% four years ago.
"In addition, there is a 13% drop in the proportion of Nigerians who believe that people should be jailed for 14 years for having same-sex relationships," the report continues.
"74% of respondents surveyed in 2019 are in support of jail terms as opposed to 91% of respondents in 2017."
While the data shows movement towards acceptance for Nigeria's LGBTIQ+ community, queer Nigerians still remain a target of discrimination and violence.
Earlier this year, a popular Nigerian police chief made an announcement suggesting gay people should leave the country.
Dolapo Badmos, who is a spokesperson for the Lagos State Police Command, also called on Nigerians with evidence of homosexual activity to come forward.
In a post on social media the police chief said Nigeria was not a place for homosexuals, citing the countries 15 year prison term for those convicted of the offence.
"If you are homosexually inclined, Nigeria is not a place for you. There is a law (Same-Sex Prohibition Act) here that criminalises homosexual clubs, associations and organisations with penalties of up to 15 years in jail," Badmus wrote in Instagram.
"So, if you are a homosexual in nature, leave the country or face prosecution. But before you say, 'does this matter?' Kindly note that anything against the law of the land is criminal and all crimes will be punished accordingly no matter how small you think it is."
"Anyone convicted of entering into a same-sex marriage contract or civil union faces up to 14 years imprisonment. All LGBT candidates in Nigeria should beware."
OIP Staff
---