The Circus is in Town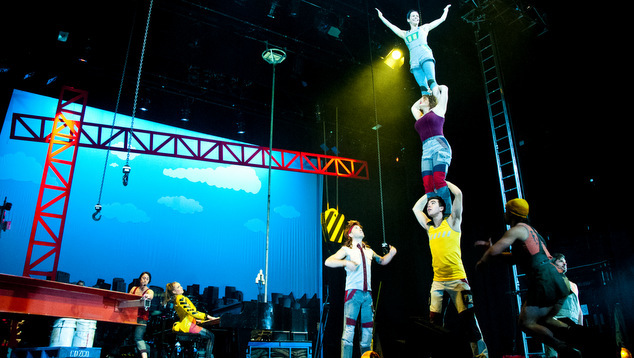 Circus OZ hits His Majesty's Theatre tonight and performers are getting down with their show "Cranked Up."
Forget lions, cheesy magicians and tiny cars, performers produce Circus acts at their most raw, compelling, quirky and downright scary.
Expect to see a gigantic piano that floats above the stage, pearl-clutching acrobatics and hilarious clown skits accompanied by a live band.
Within the current set of performers is foot juggler Hazel Bock who has been with Circus OZ for more than three years whose unique talent was an evolution from juggling by hand.
"I taught myself to juggle with hands and had the idea to do it with my feet," Bock said.
"I started practicing with a trinka and some PVC pipe," she said.
For the Circus uninitiated a trinka is a purposely designed low lying chair that foot jugglers can lay down in and perform their craft.
Bock has been in the circus for approximately 20 years and was encouraged by a school teacher who helped nurture her creativity.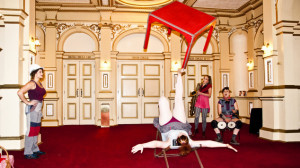 Circus OZ is performing "Cranked Up" at His Majesty's Theatre as a follow up to their previous performance "From the Ground Up."
The most recent production builds on the ideas and technical skills that were developed during the run of "From the Ground Up," and continues the exploration of compassion and human kindness that are common themes in the companies works.
Circus OZ runs until Saturday night and you can get tickets here.
Joe Cassidy