Bibliophile | The Fortress asks questions about power and the status quo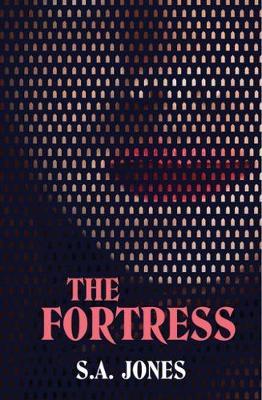 The Fortress
by SA Jones
In world much like our own that has never been affected by the #MeToo campaign, Jonathon Bridge has a good life. He has a top-tier job, a fascinating wife, a child on the way and a string of nubile young women or 'poodles' available for sex at his workplace. He is a 'nice bloke' who considers he has never forced himself on anyone, and who is totally oblivious to his misogyny and his sense of entitlement.
Jonathon's world exists alongside a self-sustaining community called The Fortress. The all-female civilization is run by the Vaik and men may only enter as vessels of submission. Men have to comply with all Vaik commands and are not allowed to ask questions, be violent or refuse sex. After discovering Jonathon's sexual betrayals, his wife agrees to consider continuing with their marriage on the condition that he spends a year as a supplicant in The Fortress.
The four pillars of Vaik society are: work, history, sex and justice. As the seasons progress Jonathon finds out the meaning of each of these by hard-earned experiences. With structured work times, spartan meals and living conditions and minimal contact with other people, Jonathon has plenty of time to reflect.

The Fortress drew me into its world straight away. The society seems to have let go of much of the technological advances (except for the exceptional fabric they make that can only be worn inside The Fortress) and is grounded in earthly cycles. The Vaik can be patient teachers but at other times quite severe with those who test the rules. "Nothing about The Fortress was ordinary and Jonathon had no psychological reference point."
Alongside Jonathon, the reader learns about the "words that have been piled up and arranged to hide" many things and construct 'normality'. Sometimes confronting and continually mentally stimulating, this transformational story asks questions about power, consent and the ability to challenge an accepted but severely unjust 'normality'.
SA Jones has been a management consultant, academic, public service executive and Shadow Ministerial staffer. Living in Melbourne and recognised for her work in public policy, her book fuels current conversations about male predatory behavior and culpability. It is also an absorbing read.
Lezly Herbert
 After some new books? Head to the Book Depository