Tom Jones is coming to town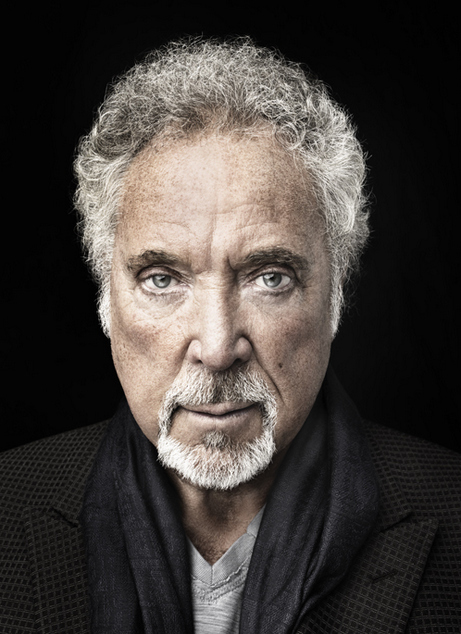 The legendary Sir Tom Jones is heading to Perth in 2016.
Jones will begin his Australian tour in Perth on March 13th with a show in Kings Park.
Over his 50 year career, Tom Jones has sold more than 100 million records, won a Grammy and two Brit Awards and given us countless hits including; 'It's Not Unusual', 'Delilah', 'Green, Green Grass of Home' and 'Sex Bomb'.
Jones has also had a knack of making songs written by other artists his own, scoring hits with Rise Robots Rise's 'If I Only Knew', Eric Burdon's 'Mama Told Me' and Talking Heads' 'Burning Down The House'.
One of Jones' biggest hits was his collaboration with Art of Noise with whom he cover the Price tune 'Kiss'.
For the last few years Jones has been a judge on the British version of 'The Voice'. Jones spun his chair around on the show for four years but was dumped by producers after the 2015 season in favour of Boy George.
Jones also made headlines recently when he shared that he wasn't prepared to encounter gay people when he first started in the music industry.
Promoting his recent autobiography 'Over the Top and Back', Jones told magazine 'The Big Issue' that he wasn't sure if he could accept a homosexual producer when he first met Joe Meek.
"I was ready for most aspects of the music industry but when I met the producer, Joe Meek, that threw me off a bit because he was a homosexual." Jones told The Big Issue.
"I thought: 'Wait a minute, is the London scene, the people who run British show business – are there a lot of homosexuals involved here?' Because if so, I'm going back to Cardiff."
Some British LGBTIQ+ groups criticised Jones' statements arguing that after decades in show business he should be more respectful of gay and lesbian people. The criticism of Jones was in turn also criticised.
The singer later asked that people consider his statements in context, highlighting that he was recounting his experiences of the early 1960's not his attitudes today.
After playing in Perth, Jones will tour Australia with shows in Adelaide, Hobart, Sydney and Melbourne. Jones will also head to Byron Bay to co-headline the annual Bluesfest alongside Van Morrison.
Tickets go on sale 10:00am on Tuesday November 17th from Live Nation. Check out Sir Tom's latest release 'Elvis Presley Blues' below. 
OIP Staff