Trump says he will oversee the end of the AIDS epidemic in America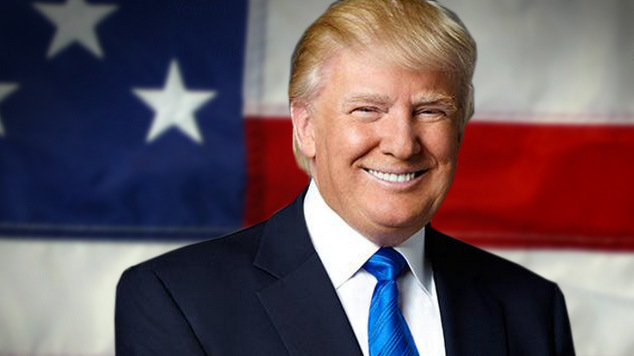 US President Donald Trump has declared America is on the way to seeing the end of the AIDS epidemic, and cures for cancers – during a campaign rally in Cincinnati.
"The things we're doing in our country today, there's never been anything like it," Trump said at a rally in Cincinnati. "We will be ending the AIDS epidemic shortly in America and curing childhood cancer very shortly."
It's not the first time ending HIV/AIDS has been on the President's list of future achievements. Outlining what Americans could expect if he is elected to a second term, President Trump listed the medical achievements and putting a man on Mars as things that were just around the corner during another campaign event back in June.
"We will push onward with new medical frontiers. We will come up with the cures to many, many problems, to many, many diseases—including cancer and others and we're getting closer all the time," Trump told a rally in Orlando, Florida, back in June. "We will eradicate AIDS in America once and for all and we're very close. We will lay the foundation for landing American astronauts on the surface of Mars."
HIV experts agree that ending new transmissions of HIV could potentially be achieved within a ten year period. The effectiveness of PrEP treatment is seeing the number of new transmissions drop dramatically, and once people who are carrying the virus are on medication they quickly have an undetectable viral load that prevents further transmission.
The US Centre for Disease Control says that the approach of U=U – Undetectable Means Untransmissable – is 100% effective, and endorses Treatment as Prevention (TasP) strategies.
The challenge facing health care workers is getting people to know what their HIV status is by getting testing. There has been some concern that some of the health initiatives that the Trump administration has rolled out is having a detrimental effect on this element of tackling the HIV epidemic.
Writing at POZ author Trenton Staube highlights that the Trump administration's goal of dismantling the Affordable Care Act, commonly referred to as Obamacare, is of some concern.
"to take advantage of U=U and PrEP, people need to know their status and if HIV positive, get connected to care and treatment; those at risk need to access PrEP. This remains a challenge under our current healthcare system, especially under a president who wants to dismantle the Affordable Care Act (ACA, or Obamacare) and in states that don't expand Medicaid." Staube writes.
In his State of the Union address in February President Trump launched America's plan for reducing the number of new transmissions to zero.
Ending the HIV Epidemic: A Plan for America outlines a plan to reduce new HIV infections in the United States by 75 percent in five years and by 90 percent by 2030.
In 2013 the United Nations launched a global target that 90% of all people living with HIV should know their status, 90% of people living with HIV should be on treatment and 90% of people on treatment maintain suppressed viral loads by 2020.
OIP Staff
---