Two Years On: We will have no marriage equality champion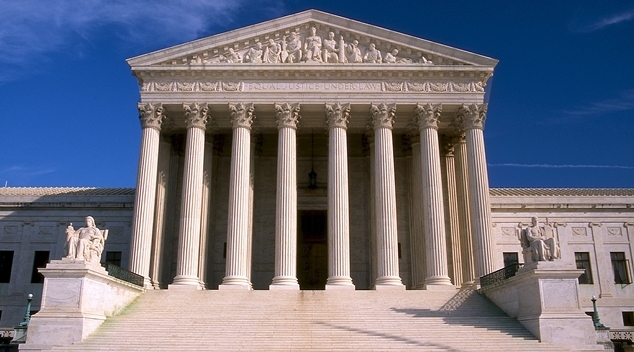 OPINION On June 26th, 2015 I was climbing the steps of my West 28th Street subway stop on the 1 Line in New York City, ready for another day at Stella Adler's Studio of Acting. I loved the flood of warm light mixed with summer morning breeze that I'd be hit with while exiting the station, and the waft of all the flowers from the city market gardens in the Chelsea area.
Only a few weeks earlier and a smattering of blocks down I had celebrated my 24th birthday in Greenwich Village at the legendary Stonewall Inn – the uterus of LGBTI+ rights. My phone buzzed with an ABC News update as I surfaced back into reception, filling me with an immense surge of joy and pride: The Supreme Court of the United States had abolished DOMA in the Obergefell v. Hodges case in a 5-4 decision declaring that the U.S constitution supported same-sex couples the right to marry.
Uniting America as a nation that, as conservative Justice Kennedy put it, gives these couples "legal dignity in the eyes of the law". I reached into the pocket of my bag and attached the HRC rainbow equality wristbands I purchased in Morganstown, D.C only two years earlier. That day I finally felt the shroud of second-class citizen begin to wear off.
It's been two years since the White House and Empire State building were lit up in rainbows just like our Facebook profiles. Orange is the new black in the oval office and down under instead of Peter Bonsall-Boone celebrating the marriage he spent his life fighting for he lies six feet under whilst we ogle at which airline Margaret Court refuses to fly as the dinosaur stamps those sad bridal petals into the dirt.
In the first year of marriage equality in the U.S LGBTI+ marriages increased by 22% and then by 3% since, a surge and drop expected with a decidedly young LGBTI+ population. Despite the event of Trump becoming President, American's are increasingly approving of same-sex marriage with the population in favour at 64%. 47% of the Republican house also approve of marriage equality, the highest in GOP history. 760 million people belong to 23 countries that support marriage equality, including Taiwan and the Bermuda Triangle. If you live in Australia, you are still not one of them.
In response to the SCOTUS decision backlash attempts are at best trying to undermine the ruling with religious liberty bills. However, Justice Kennedy, conservative but liberal on LGBTI+ rights, has yet to retire and it is speculated other Justices are delaying cases until he is gone.
The mayor of Greenville, Mississippi, has called failed measures introduced by anti-LGBTI+ legislation and bathroom-bills to be worse than the Jim Crow era for civil rights. This is a boon and a bane: in America the tides have turned in favour of the LGBTI+ community, but they must be vigilant to ensure protections remain.
In Australia, we will have no champion from the political class for marriage equality. With every death from our community that went unwed and unfulfilled in their human right for dignity under the law, political inaction lies red-handed. We will win marriage equality here but we will not be used as political pawns for any party on this issue.
To treat us like scouring pads is base and vile and we have seen too many young people commit suicide in response to repeated and reinforced actions against the community in which they belong: The Australian LGBTI+ community.
If politicians are ever to champion us again they will have to help us fight beyond marriage equality, they will have to help us combat discrimination, homelessness and suicide rates. They will have to take on the ugly truth of what it means to be part of our community.
Kyle J Kash
Image:- Stock photo
---
Support OUTinPerth
Thanks for reading OUTinPerth. We can only create LGBTIQA+ focused media with your help.
If you can help support our work, please consider assisting us through a one-off contribution to our GoFundMe campaign, or a regular contribution through our Patreon appeal.