Victorian Liberals choose to suspend Moira Deeming for nine months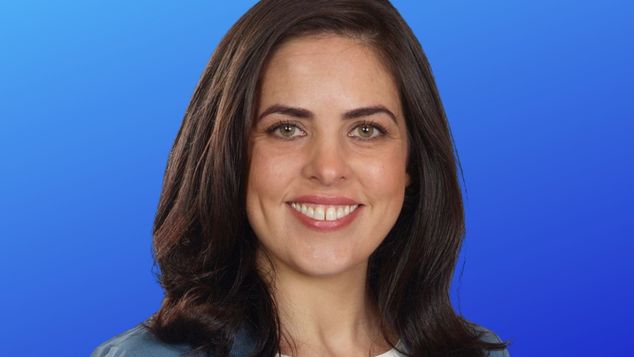 The showdown between Victorian Liberal leader John Pesutto and Upper House MP Moira Deeming has resulted in Liberal MPs opting to temporarily suspend Deeming from the party room.
Warning: This story has details of sexual assault which might be distressing to some readers. For 24-hour crisis support and suicide prevention call Lifeline on 13 11 14. For Australia-wide LGBTQI peer support call QLife on 1800 184 527 or webchat.
Presutto had pushed for the conservative MP to be thrown out of the Parliamentary team after she promoted and spoke at Kelly-Jay Keen's 'Let Women's Speak' rally in Melbourne just over a week ago. A large number of protesters outnumbered Keen's supporters at the event, taking a stand against her anti-transgender views, but a Neo-Nazi group also attended making salutes and displaying an offensive banner.
The opposition leader had described Deeming's position in the party as "untenable" saying she should have had the foresight to recognise that her involvement in the event may bring the party into disrepute.
After a two-hour meeting Deeming's colleagues came to a compromise that will see her stripped of her position as the whip, and she'll also be suspended from the party for nine months.
Presutto said he was happy with the new outcome because early on Monday morning Deeming had sent a long letter to all colleagues where she made important concessions, condemning some of the comments made by the event's organisers.
"Whilst it took a few days, Moira actually provided the condemnation I'd been seeking all along and that provided an opportunity during today's meeting for me to propose a slightly different outcome," Pesutto said.
"And having heard from Moira along with other speakers herself, where she amongst other things – and I won't go into all of the detail – but certainly called out nazism and also called out any kind of bigotry against the LGBTI community."
While the Opposition leader said Deeming had specifically condemned comments made by Kellie-Jay Keen, and the event's organiser, Terf-Talk Down Under host Angie Jones, in a post to social media on Monday night Deeming denied she had condemned Keen, Jones or former NSW candidate Katherine Deves.
In her speech to colleagues Deeming reportedly shared that she considered herself to be a campaigner for intersex and gay rights, as well as being an advocate for women's rights. Sky News host Peta Credlin shared contents of Deeming's speech on Her Sky News program and it has also been published by News Corp publications.
"I note that many of you are confused and annoyed with me for persisting in talking about women's rights, intersex rights, gay rights, parents' rights and safeguards for women and children," Deeming reportedly told the party room.
"I assure you the reasons are completely and utterly based on love and compassion, not any sort of bigotry – and not even on religion or conservative politics."
The MP reportedly shared that she had been sexually abused as a young child, and she had been a victim of rape several times throughout her life.
"When I speak on these issues, I speak from personal experience. My life has been marred repeatedly by rape – at the hands of men – from the age of four.
"I have been assaulted in public facilities, I was sexually harassed and assaulted by a teacher who later went to jail for having sex with minors. I am driven by a desire to make sure other children and women don't suffer like I did." Deeming reportedly told colleagues.
She also shared that she had been largely raised by her uncle Emery Gellert, who was a Holocaust survivor, and this made the insinuation that she shared beliefs with neo-Nazi groups or people associated with them "deeply and personally offensive and hurtful."
OIP Staff
---
Do you need some support?
If you are struggling with anxiety or depression, support and counselling are available from:
QLife: 1800 184 527 / qlife.org.au (Webchat 3pm – midnight)
QLife are a counselling and referral service for LGBTQIA+ people.
DISCHARGED: [email protected] / discharged.org.au
Discharged is a trans-led support service with peer support groups for trans and gender diverse folks.
Lifeline: 13 11 14 / lifeline.org.au
Beyondblue: 1300 22 4636 / www.beyondblue.org.au
---

You can support our work by subscribing to our Patreon
or contributing to our GoFundMe campaign.