Website slammed for offering bets on footballers coming out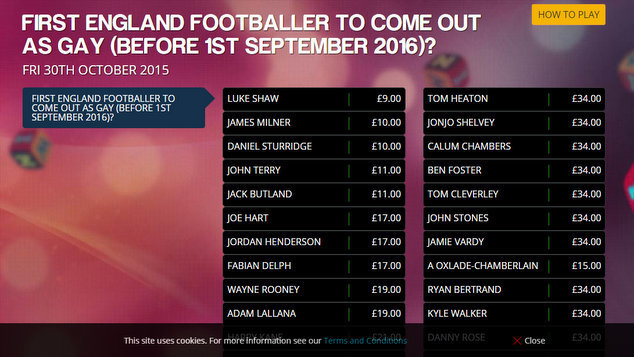 An online betting website in the UK is facing major criticism for encouraging users to place bets on which English footballer will be the first to come out as gay.
The site Win Cash Live listed a selection of players and odds in light of a report from The Mirror that two Premier League stars are planning to come out publicly.
Players have been split into "low, medium and high tiers according to the perceived likeliness of their involvement in a potential upcoming announcement", says a press release from Win Cash Live's PR firm.
UK queer rights group Stonewall have condemned the move as a PR stunt.
"Homophobia in sport is a real issue that should be challenged, not cashed in on and trivialised," A spokesperson for Stonewall said.
Win Cash Live have been promoting the hashtag #gayfootballer in conjunction with the betting service.
Former Arsenal player and football icon Thierry Henry says it should be "OK by now" for gay players to come out and be accepted.
The retired champion told Sky News that he believes we are living in a different time and people should accept that.
"I think it's great for the game, we're going forward," Henry said, "It's great for anyone, for any human being."
"If you are confident enough to come and say it and then live with it and embrace it, then do it."
The French expatriate says that he would never treat a gay player any different, but the media attention may be problematic for newly out professionals.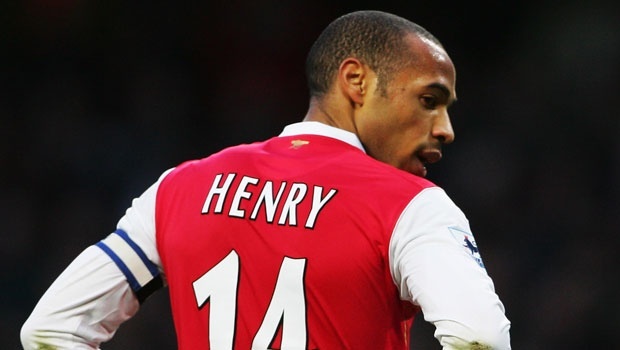 "Going around asking 'do you think it's right?', 'do you think it's wrong?', well in the society we are living in, it's OK," Henry continues, "It's normal. So why are we making it a problem? For me it's not a problem. I can play with you. We are ultimately there to do a job."
Henry made it clear that he would be disappointed by any negative response from fans in relation to whoever it is that may come out in the future.
"I would like to think that we're not going to start to hear any stupid chants," he said, "It would be very stupid at the end of the day."
OIP Staff