'You Can't Ask That' returns to ABC TV with more questions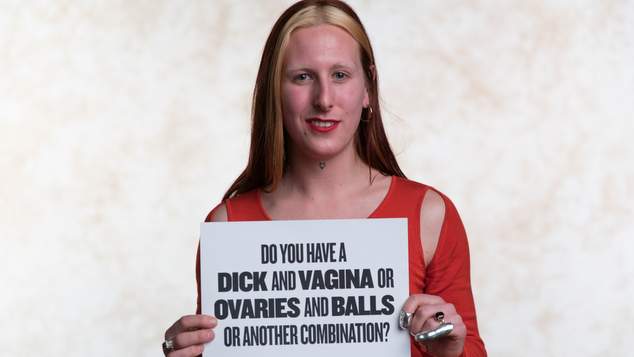 The ABC's fourth series of You Can't Ask That returns to ask misunderstood, misjudged, or marginalised Australians the awkward, inappropriate, or uncomfortable questions you've always wanted to know the answers to but have always been afraid to ask.
The new series premieres at 9pm on Wednesday 3rd April and the whole series will be available to binge view on iView as soon as the first episode has aired.
The fourth series of the enlightening show will look at Domestic and Family Violence, African Australians, Intersex People, Carnies & Show People, Ex-Politicians, Alcoholics, Disaster Survivors and Deaf People.
By asking the tough questions and empowering interviewees to answer in their own words with conviction, candour and humour, the series offers searing insights into the lives of Australians whose stories are often dismissed.
Guests include fourth generation showman and operator of Australia's last boxing tent, Fred Brophy; Bali bombings survivor, Erik de Haart; deaf-blind advocate and former WA Young Person of the Year, Ness Vladjkovic; domestic violence survivor and campaigner, Dr Ann O'Neill; reformed alcoholics, former St Kilda Football Club President, Rod Butterss and former NRL star Sione Faumuina; former South Sudanese refugee Ojulu Wan; and former federal politicians Amanda Vanstone, Cheryl Kernot, Sam Dastyari, Tony Windsor, Wyatt Roy and Greg Combet.
You Can't Ask That is now one of the most successful ABC formats ever. Local versions of the award winning series have been produced in Spain, Israel, Italy, France, the Netherlands, Norway and Canada, with more planned.
Don't miss the new series when it returns at 9pm on Wednesday 3rd April on ABC.
OIP Staff
---